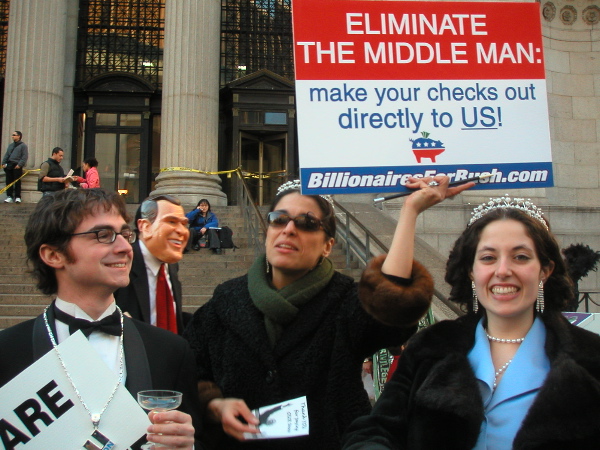 "TAXES ARE NOT FOR EVERYONE"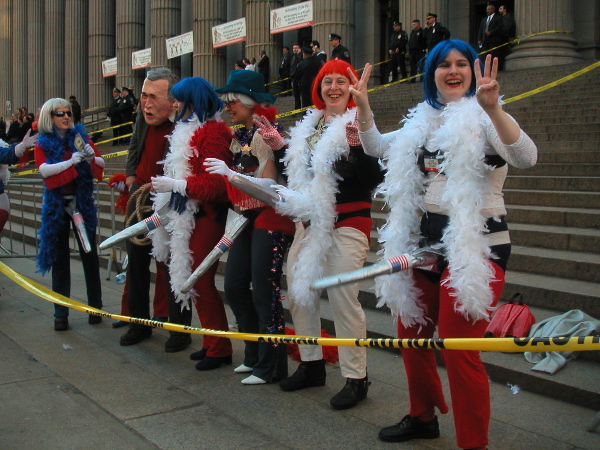 "TALK LOUDLY AND CARRY A BIG DICK"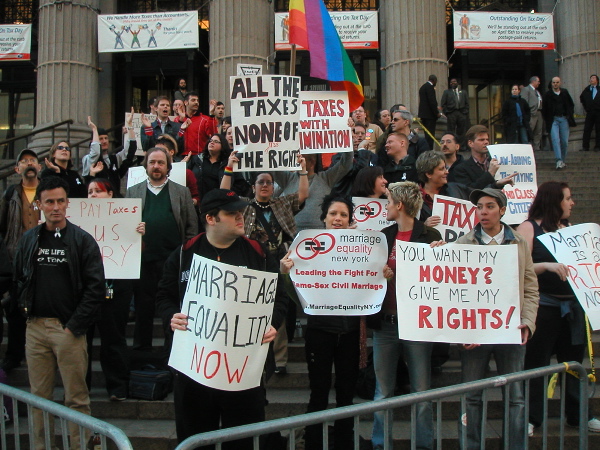 "WE'VE PAID OUR TAXES, NOW LET US GET MARRIED"
By 6:30 this evening, on the last day for mailing income tax returns, the steps of the Main Post Office on 8th Avenue were getting pretty lively. In addition to an ungoodly [sic] number of police, there were at least three distinct groups demonstrating, including Billionaires For Bush, the Missile Dick Chicks, and Marriage Equality New York.
Even if it's not really surprising these days, it's still depressing for a queer with a sense of history and occasion to have to report that the last group was the least entertaining, and certainly the least theatrical of the bunch. It's true that there are certainly more important criteria for judging the merits of a cause, but what's become of our creative standards? Don't we owe something to the rich imaginations of the millions of unmarrieds who have gone before us?