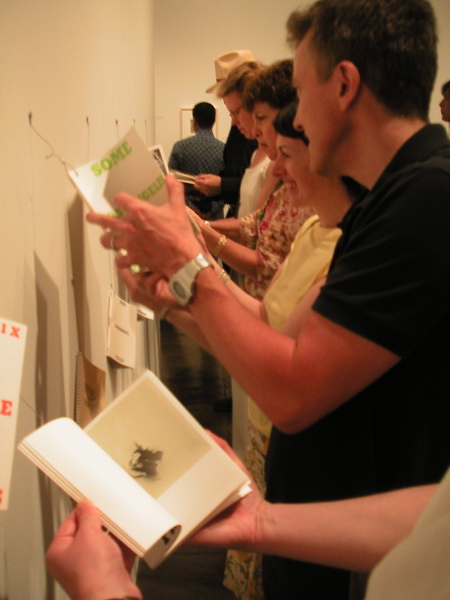 I know it's been a while since the shows opened, but I've been busy with I don't know what, and, after all, the stuff is still there. The picture above is from a June 30 reception at the Whitney Museum. The guests are tripping through the pages of 16 of Ed Ruscha's artist books from the 60's and 70's. The show? It bears the quite obvious title, "Cotton Puffs, Q-tips®, Smoke and Mirrors: The Drawings of Ed Ruscha."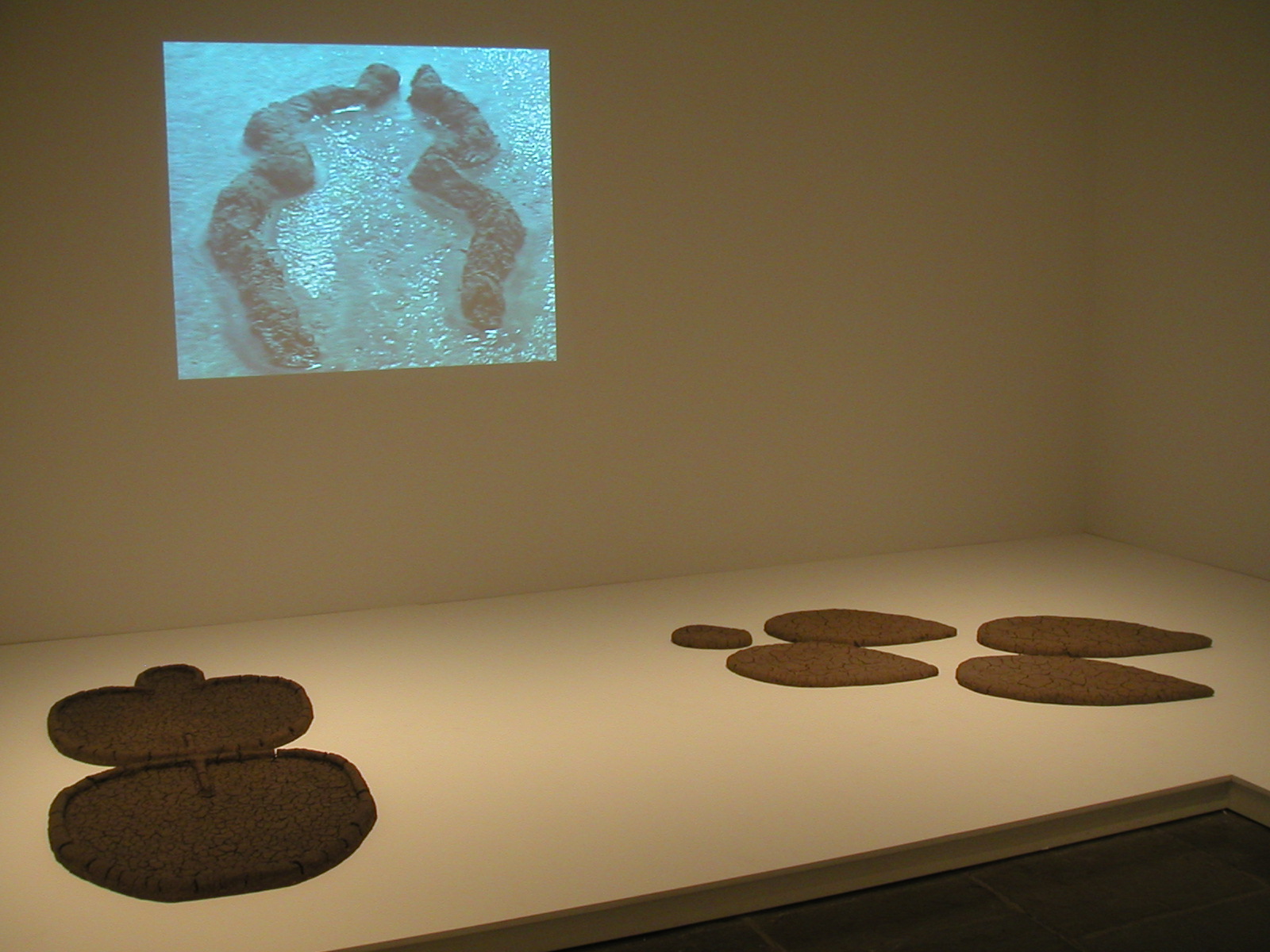 A pretty substantial review of the sculpture and performance art of the Cuban artist, Ana Mendieta, from the 70's and early 80's is also been unfolded in the museum's galleries this summer. Called "Ana Mendieta: Earth Body," the installation is an extraordinaryily sensitive presentation of this difficult body of work. I believe the image above is that of a detail from the "Maroya (sculpture) Platform."

Normally I just don't expect to be able to be able to properly register the work itself in the midst of the buzz of an opening, but the Ruscha and Mendieta shows were exceptions. Both exhibitions are superb shows, and I can only now begin to appreciate, on both an intellectual and an aesthetic level, what my artist friends have been talking about for years.
The Ruscha walls smiled, smartly or broadly, and the Mendieta rooms had the feel either of an ancient religious site or of a world from the future which had yet to find its place of rest. Both are terrific shows, and they oddly complement each other, at least from the position of a visitor to the Museum.