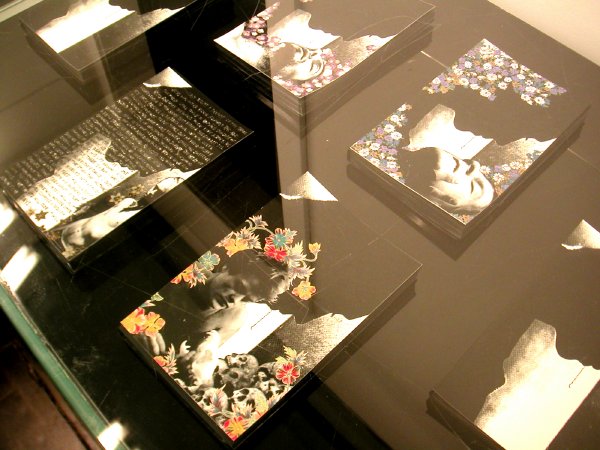 Scott Treleaven's zine (the entire very limited collage edition) seen in a vitrine at Printed Matter
You may have read the original zine, watched the 2003 film, seen the more recent, very beautiful collages and even, possibly, seen the new photographs. The very latest of everything can be seen beginning tomorrow evening at John Connelly Presents, but if you've been missing out so far, or if you're already totally hooked, as I am, on what Scott Treleaven's been doing, you won't want to miss the book.
"THIS IS THE SALiVATION ARMY" was originally intended to run for only eight issues, from 1996 to 1999. With its unique combination of punk aesthetics, Blakean mysticism and sexually explicit, radical queer posturing, the zine immediately attracted press, suspicion, and a loyal cult following. During its initial three year run, the Salivation Army spawned a number of spin-off zines, set up headquarters in Toronto, Prague, London, and New York, and held a series of public and private occultural events aimed at putting the Army's magical theory into practice.
You can pick up a copy of "THE SALiVATION ARMY BLACK BOOK" at Printed Matter. Serious enthusiasts may never want to ever leave home without it, and besides, it's an absolutely gorgeous object, with a very practical, washable black plastic cover. [Although those who already bought out the special editon pictured above are going to want to be more careful with theirs.]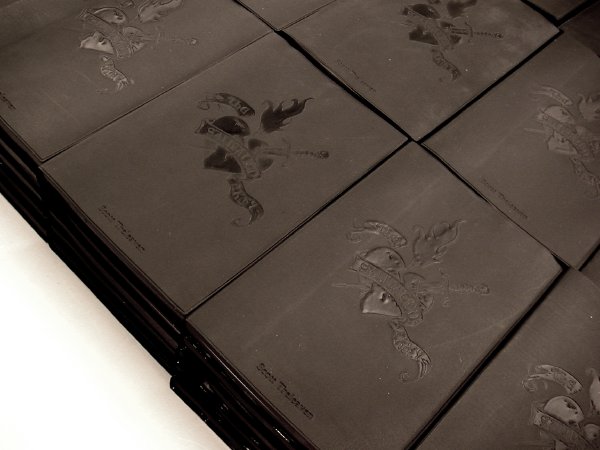 the edition which will be snapped up by the ranks