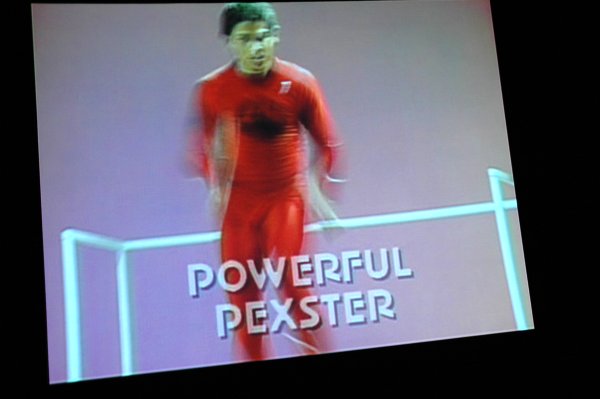 New York City Breakers, excerpt from TV show "Graffiti Rock" 1984 video [large detail of still from installation]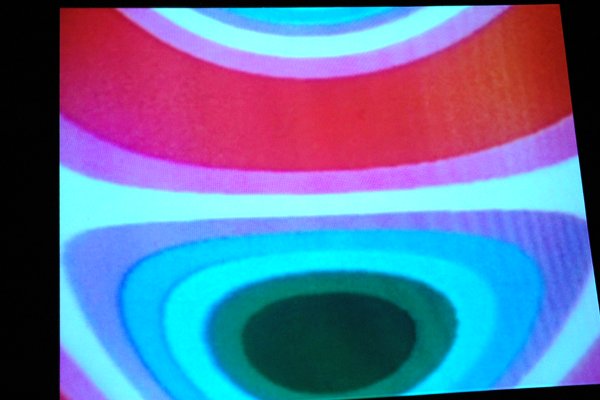 Lillian Schwartz Papillons 1973 music by Max Mathews, video [large detail of still from installation]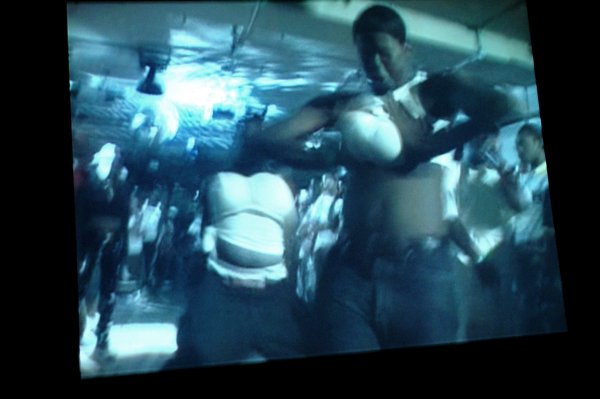 Anonymous Vogue Balls: Battle Ball Finals (realness with tits performance II) 2004 DVD [large detail of still from installation, itself an excerpt]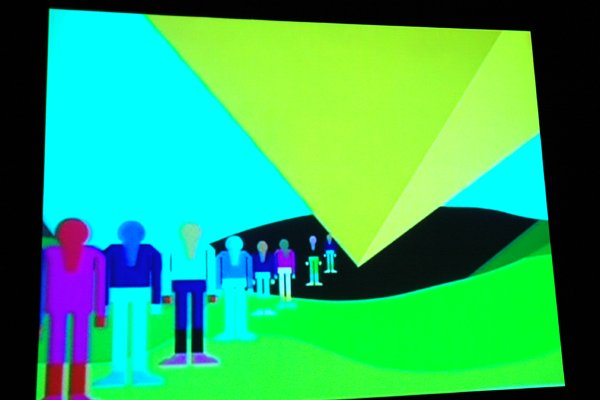 Paper Rad Furs Gone Wild 2003 DVD [large detail of still from installation]
I guess we made it just in time. But we didn't, really. It's gone as of yesterday, and we only saw a few minutes of the screening. "Butch Queen Realness with a Twist in Pastel Colors", is described as an ongoing video program curated by Assume Vivid Astro Focus and it was being shown for one short month in the John Connelly Presents gallery annex.
This wonderful program should be installed permanently in theatres accessible to people everywhere in the world. Yes, I think the program would have to change over time, although perhaps it should only be lengthened, even though I understand it's already four hours long.
Together the four works whose stills are shown above are on the screen less than eleven minutes. I wish we could go back and camp out for a while; After these last few weeks, I'm definitely ready to shut down the outside world.