Lovett/Codagnone Party With Us 2006 neon, audio, dimensions variable [partial view of installation (sign flashes on and off)]
When we arrived at P.S.1 the Sunday before last Barry and I identified ourselves at the desk as art bloggers who wished to use cameras inside the galleries. We were asked for cards which would verify our press status and when we produced them we were quickly given identification stickers and permission to photograph anything in the museum.
I felt unshackled in those spaces for the first time since I started uploading art images onto my site, but I didn't like the fact that our freedom was not shared by every visitor. Barry and I were going to be able to capture, broadcast and comment on images of new and new-ish art to which most people do not have access, but since the photo prohibition continues for people unable to persuade the desk of their worthiness my argument with the fundamental photo prohibition policy of this and so many other institutions has not been overcome.
I should note that the museum's own web site is really sad, and even if an image actually shows up there it's so poor it's almost useless, making the matter of the visibility of work in its temporary custody even worse than it has to be.
The images I'm showing below, which I promised earlier, are of parts of some of the installations which interested me most on this visit. I'd been fighting a virus for ten days so I hadn't earlier felt up to doing much posting and all of these shows, except for Lazkoz's mural, closed today. I want to apologize, but at least these modest captures survive.
Incidentally, the usual supply of fliers at the counter by the entry, in which the curators devote some words to the artists and works in each separate installation, was absent entirely, meaning there were no takeaways that day. Did they run out, since some of these shows had been extended, or is this a change in policy which is not welcome?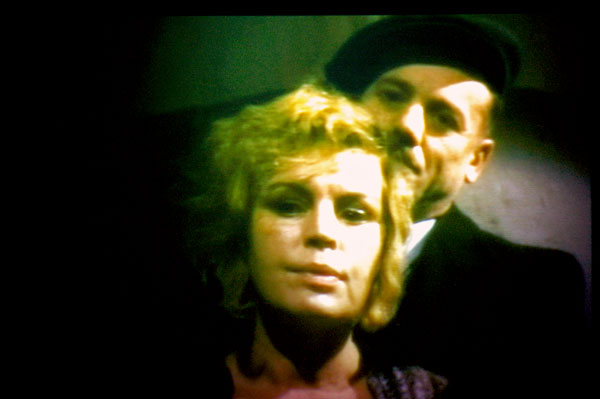 Rainer Werner Fassbinder Berlin Alexanderplatz 1980 film [large detail of still from the screening room showing the episode, "A Hammer Blow on the Head Can Injure the Soul"]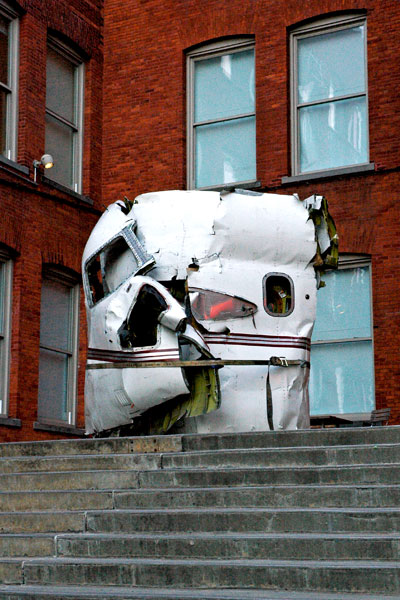 Adel Abdessemed Bourak* 2005 stripped fuselage of an Aerojet Commander 1962 No. 102, 108" high x 96" diameter [installation view]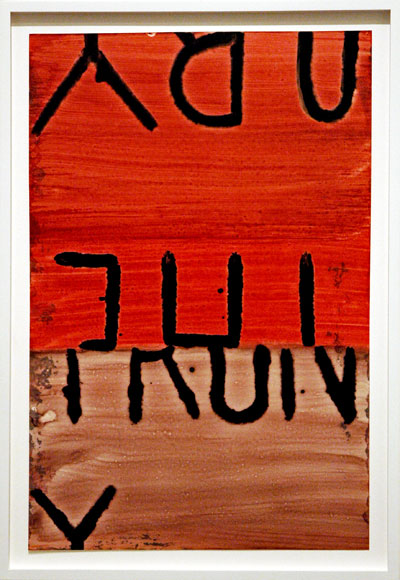 Eyal Danieli Untitled 2007 one of a series of five drawings in ink on mylar or plastic sheeting, 24" x 16" each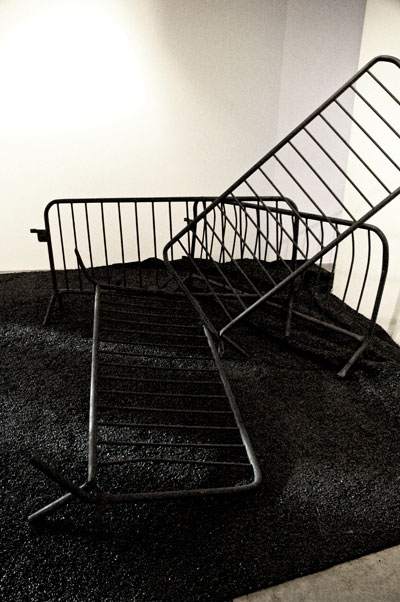 Lovett/Codagnone Interruption of a Course of Action 2007 [detail of installation]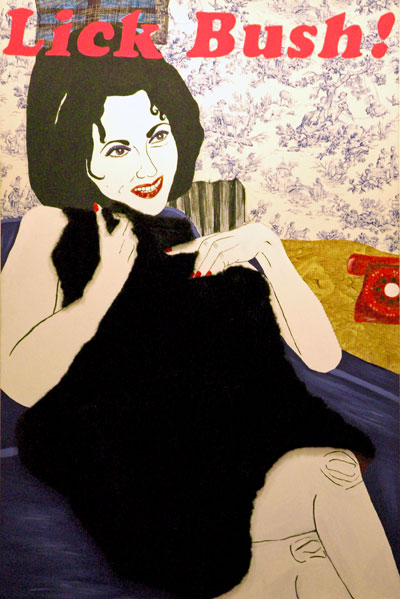 Kathe Burkhart Lick Bush: from the Liz Taylor Series (Butterfield 8) acrylic, fur, mixed media on canvas 90" x 60"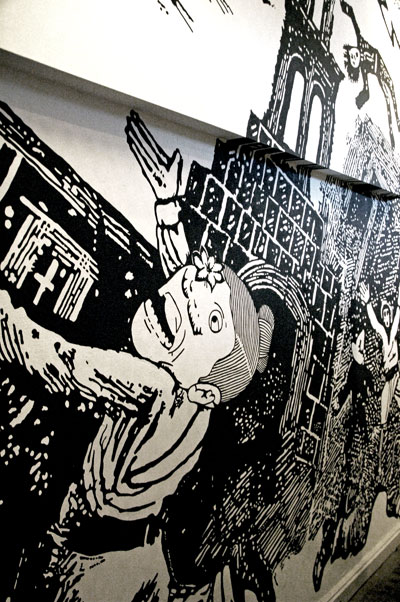 Abigail Lazkoz [detail of mural in stairway]
*
I believe bourak is an Algerian rolled pastry; it can be sweet or savory.