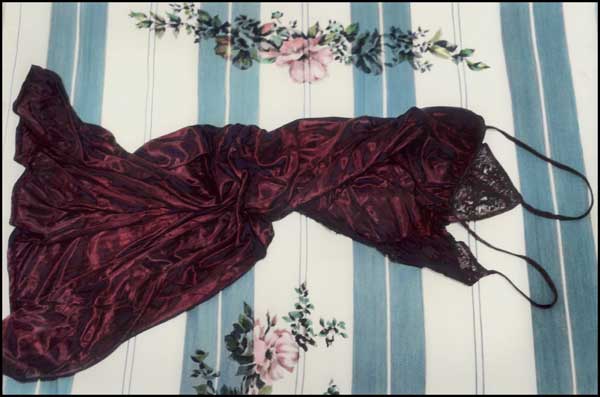 Youssef Nabil Red Egyptian Nightgown 2007 hand-colored silver gelatin print 15.75" x 10.75"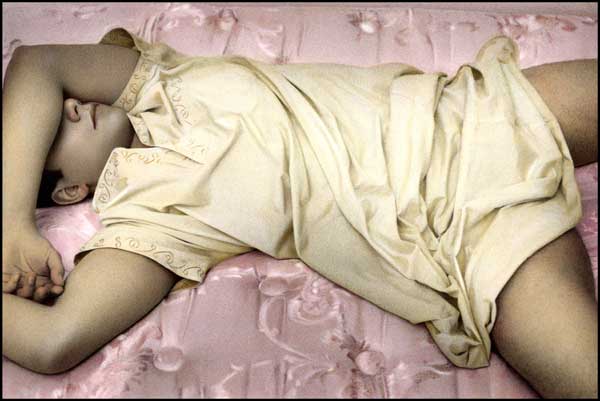 Youssef Nabil Amir, New York 2006 hand-colored silver gelatin print 15.75" x 10.75"
I just thought I had to think about these images a bit more, maybe look around on line and get some context before I could make any public judgments. during the press and VIP opening of Armory.
I'd seen work by Youssef Nabil at least once before. I was probably even more suspicious of my attraction to it then. When I saw these and several other photographs in the display of the Cape Town gallery Michael Stevenson the week before last I thought, maybe it was time to give them a chance. Even though it was early in our visit to Pier 94 Barry and I were already performing gallery triage and I ended up just taking a snapshot of one of the photographs shown above before we slipped past whatever they might end up to be offering.
Besides, I supposed my job that day was to look for the new and the fringe. Most of the work which I had seen by Nabil was softly illuminated by hand-colored images of beautiful young men, sometimes including their costumes and their bedclothes. This is a hook to whose appeal I cannot claim immunity, but I'm automatically suspicious of easy seductions when it comes to the claims of art.
I'm now willing to say that Nabil's best work seems to be the real thing. It may just be a hangup of mine, but I think I still have some problem with his more straightforward portraits. I will admit however that in the context of the awesome world which describes this artist's youth and his continued inspiration even what I would describe as the less anomalous images survive their more obvious lures.
Nabil is Egyptian. In fact he's a Cairene, and therefore a citizen of one of* the world's oldest and most sophisticated cities. It's the vitality of early Egyptian cinema and his nation's barely-expired tradition of the hand-colored photograph (portraits, streetscapes and landscapes) that inspire his own live narratives: Each of these photographs is very much a story to be shared with an audience disposed to watch, and read.
For more discussion of the work, see these essays which appear on the gallery's own site.
I didn't see this diptych at the fair, but I thought it was worth sharing here: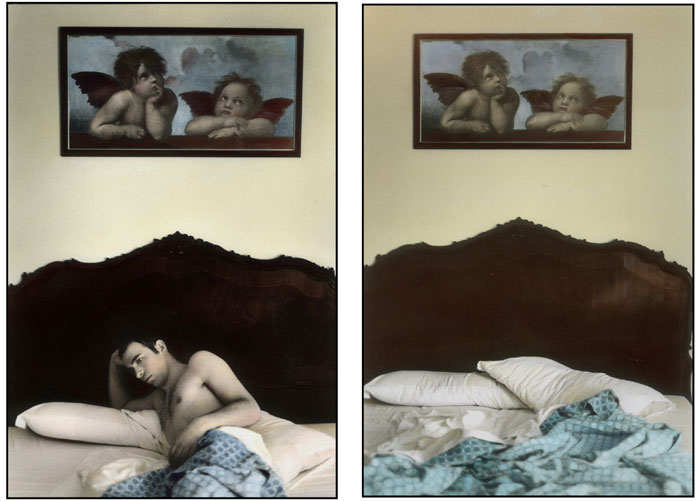 Youssef Nabil My time to go, self-portrait, Venice 2007 hand-colored silver gelatin prints (diptych) 15.75" x 10.75" each
*
Egypt is pretty old, but its cosmopolitan capitol was founded barely a thousand years ago
[all images from MichaelStevenson]