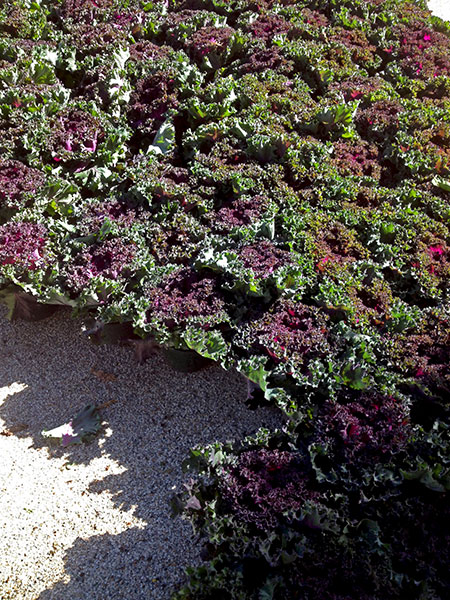 untitled (kale wave) 2013
I saw this wave of ornamental kale assembled inside the pedestrianized area of Broadway just to the east of the Flatiron Building today, and snapped this picture with my phone camera. The little guys were waiting to be distributed around the neighborhood, where they will be transplanted into large pots or sidewalk cuts, usually at the base of a small tree. One of New York's ways of recognizing the arrival of fall is to replace the flowering plants which had graced the streets during the summer (yeah, things certainly have changed around here since the 70s and early 80s).
I love kale, and I think I appreciate the ornamental kind almost as well, but I can never quite empty my head of the knowledge that even these plants are actually quite edible. In a pinch they could ward off starvation, but lets hope it won't be a long hard winter.