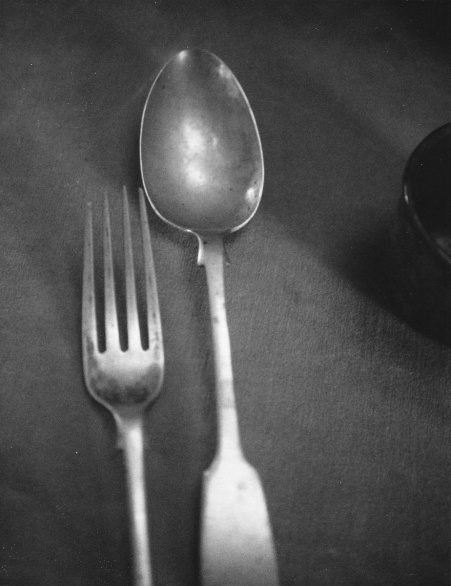 Patti Smith Arthur Rimbaud's utensils n.d.

I came across this photograph by Patti Smith while looking on line at the very few photo images we have of Arthur Rimbaud. My short trip began with the news of Smith's purchase of a house in Roche, in the Ardennes, built near the foundations of the one in which the French poet had grown up (His mother's original farm house had been destroyed in the First World war).
While there may still be so much to be said about Rimbaud, all I'll say in this post is that once again I'm feeling a wee bit closer to him, and it's because of this knife and spoon, which had apparently been used by the great boy: They are virtually identical to some that I've been using for almost half a century.
They're old (nineteenth century), made of a material I know as 'German silver' [nickel silver, or Maillechort in France]. Their shapes are very fine, and they never tarnish. Like Rimbaud.
I now love them all more than ever.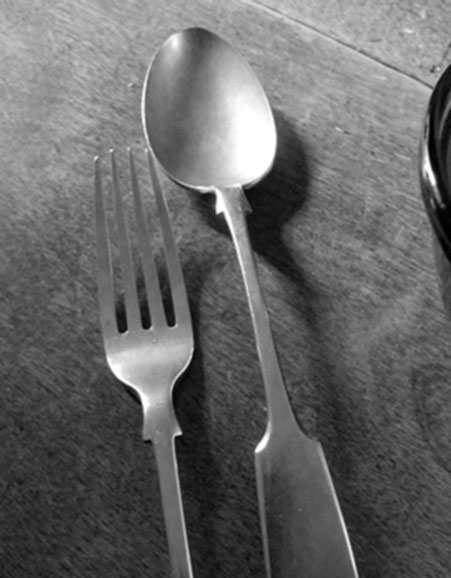 my own couverts
[the image at the top is from The New York Times]