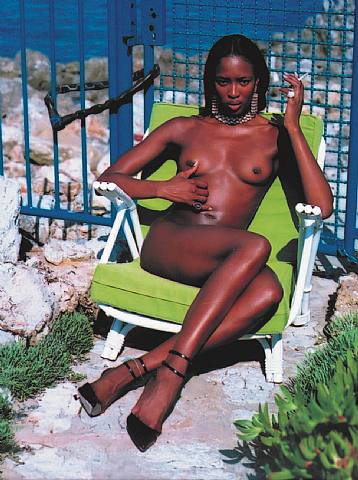 Helmut Newton Naomi Campbell, Cap d`Antibes 1998 c-print
I'm tempted to describe it as heroic, but Paddy would laugh at me. Art Fag City's post brushing off frivolous claims of copyright infringement made by lawyers on behalf of Alice Springs, Helmut Newton's widow June, is spot-on.
And I'm not unacquainted with the discussion of photography and "fair use" myself, but AFC offers a full accounting of a real-life scenario, and help to all bloggers in the form of copies of documents and links, ending:
Kowtowing to wrongfull copyright infringement claims is a dangerous precident Iím not willing to set.