Happy: February 2004 Archives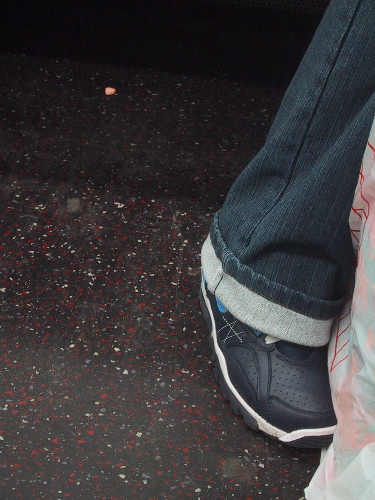 uptown no. 2 train, February 13
I've edited my gallery of images from our trip to Mexico City, adding captions to each image (other than those of the hotel).
I'm afraid the information on the archeological images is rather poor, but I took no notes. I was really recording only those pieces I found both beautiful as objects and suitable for recording with available light. Only now that I am at home do I feel that was insufficient.
If anyone can add to or correct my texts, please email me or comment.
A trip like this is humbling in many ways, not least for me in confirming my inability to properly record images of what I have seen and felt. I'm very shy about pushing my lens into other people's worlds, and when I am travelling with others I can't, or won't, take the time I would really need even to record inanimate objects.
It was a beautiful trip amid beautiful people and places. Even colds [both of us] at the beginning and at the end couldn't and won't take that away.
Barry regularly posted descriptions of our activities while we were there, starting here. You can use the navigation links at the top to go on to the other posts.