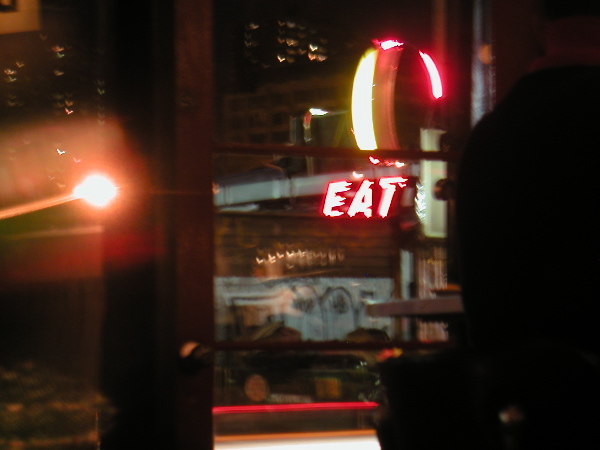 Palacinka, inside out
A wonderful ambience, and good simple food, a world away from Soho - we love Palacinka, and we're fussy. Nice people and a mellow style go a long way, in this case for just about any budget.
28 Grand Street, west of 6th Avenue 212 625-0362

For an inside, daylit image from another source, see Robert Wright.