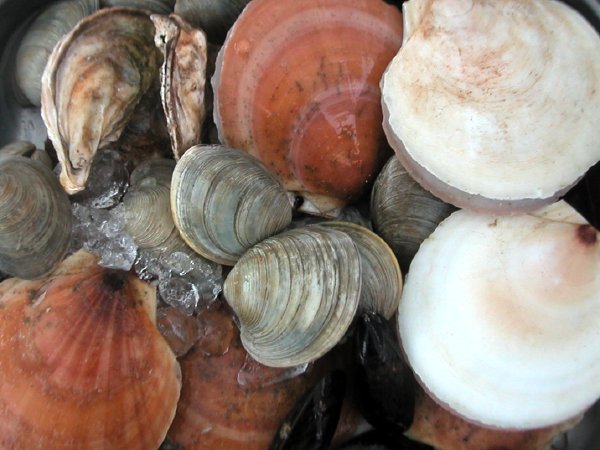 untitled (rose scallops) 2005
. . . there were these communities.
I'm very fond of shellfish, and my taste in art and food, especially food preparation, includes a powerful strain of minimalism. I spotted this gorgeous cache of shellfish at the Union Square Greenmarket this afternoon. Our plans for the evening precluded my bringing any home today, but at least I was able to take away the memory, the pleasure and this captured image.
The suppliers of this happy bounty were the smiling people of Pura Vida Fisheries, from Hampton Bays, Long Island.
I'm going back next Friday.