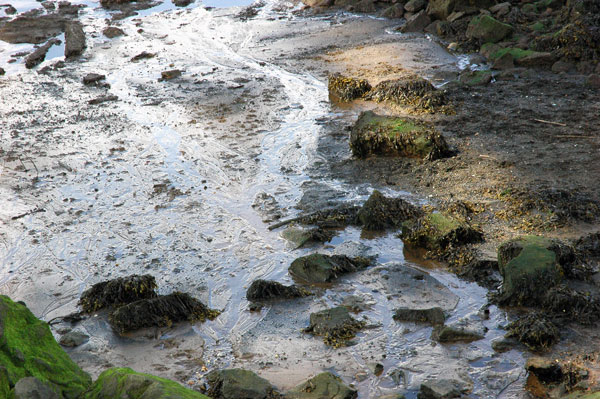 untitled (sea moss) 2009
No, it's not Ireland, Cornwall, Nova Scotia or Iceland. It's the Brooklyn shore of the East River just below the Manhattan Bridge. I took this picture late Saturday afternoon while Barry and I had stopped for lunch just inside the northern entrance to Brooklyn Bridge Park before we went on to visit the Marie Walsh Sharpe Art Foundation open studios.
The mud, the rocks, and the sea moss were photographed as the water was still receding with the power of the tide. While we were munching on our sandwiches, sitting on some rocks only a few feet away from the water, I realized we were at almost exactly the same spot where I stood in the mid-80's to capture an image of a burned-out car heavily-camouflaged by tons of other dumped metal. There appeared to have been a protracted battle with some pretty aggressive weed types, but by the time I got to the site, the trash had clearly gained the field.
The Brooklyn shore environment is very different now, infinitely less romantic of course, as I suppose is all of New York. The Minox 35 print was black & white (as was everything I was doing then) and today even in my memory the entire under-the-bridges landscape is pretty noir. In my mind's eye it all looks like something inside a Jarmusch film, maybe "Permanent Vacation".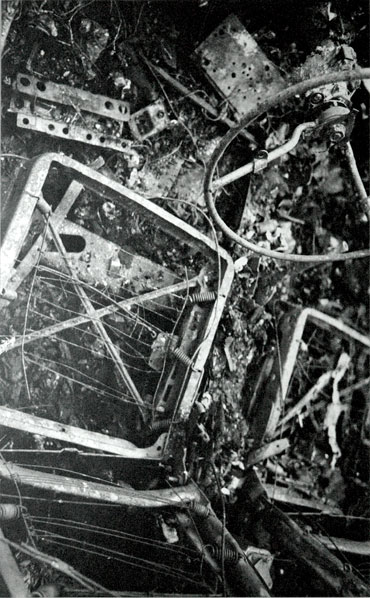 untitled (springs) ca.1985 silver print 13.25" x 8.5" [digital photograph of installation (minus mat and frame) of 35mm print behind plexi, showing flash hot spot]