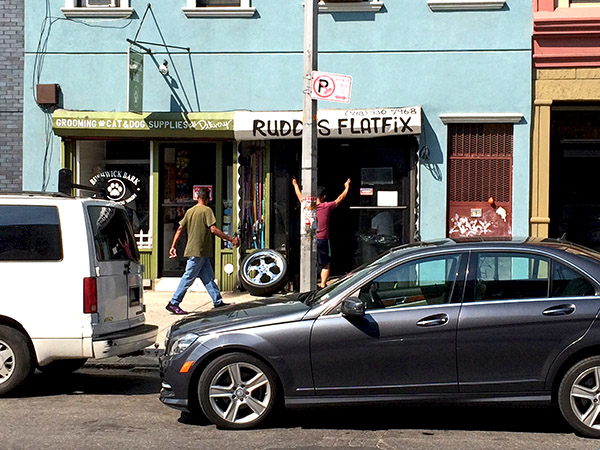 untitled (Flatfix) 2015
This is an image of a streetscape I found on Knickerbocker Avenue in Bushwick this beautiful afternoon, on a walk between Los Ojos and Interstate Projects.
If I'm going to restart this blog, maybe I should be carrying around a camera other than my old iPhone. I like this image, but I can't help thinking Mr. NIKON could have done it better.