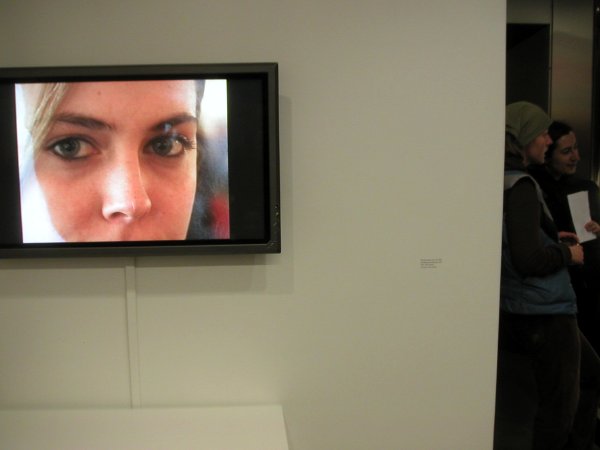 Richard Hoeck and John Miller Something for Everyone 2004 video installation view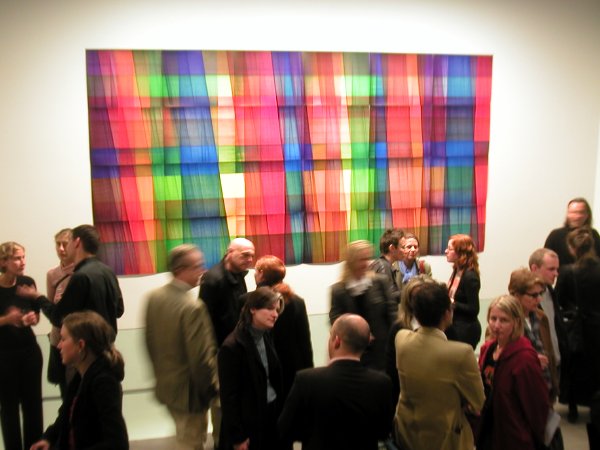 Sabina Hörtner Twins 01 2002 Eddy marker on multiple cardboard sheets installation view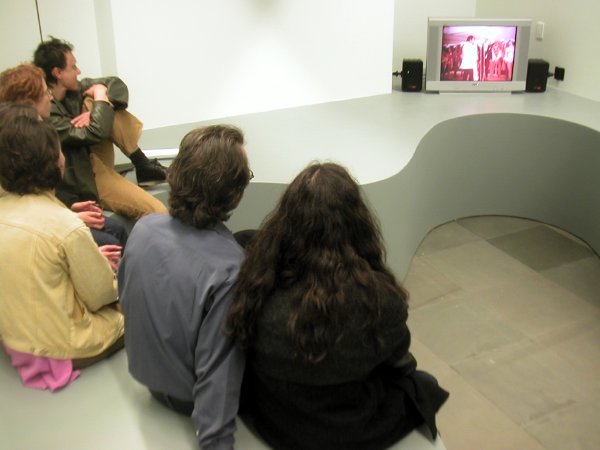 Marko Lulic Hart und weich Nr.2 [Hard and Soft No.2] 2002 painted wood platform with vintage film by Dejan Karaklajic and Jovan Acim installation view
I feel like we just came back from a trip to Vienna (again), or more specifically a visit to the studios of nine emerging artists living and working in the city which could arguably be described as the geographic and cultural center of a Europe which has rediscovered the treasure of its eastern lands. The Austrian Cultural Forum (ACF) is hosting this group exhibition curated by Trevor Smith of the New Museum through August 20.
Smith points out that although his assignment has placed these artists in a geographic context they do not necessarily define themselves geographically.
Many of the artists's works that I have chosen for the New York version of "Living and Working in Vienna" are marked by this tension between somewhere and anywhere, using architecture or film as the site for mediations on history, memory and cultural critique.
If artists are outsiders regardless of where they find themselves, we should all be delighted to see what creative minds can do with the fantastic kind of "outside" which is described by this gorgeous and surprisingly modern city today.
Go to this little bit of Austria on 52nd Street for the show and for how well it has been integrated into the spaces of this very interesting building. For the rest of this week there's the additional incentive of the avant garde festival "Moving Patterns: Electronic Music and Beyond," which is fully described on the website. Go early in order to check out the visual art, especially since its arrival seems timed perfectly for the cross-genre festival of sound.
Oh, and ACF performances are always absolutely free.