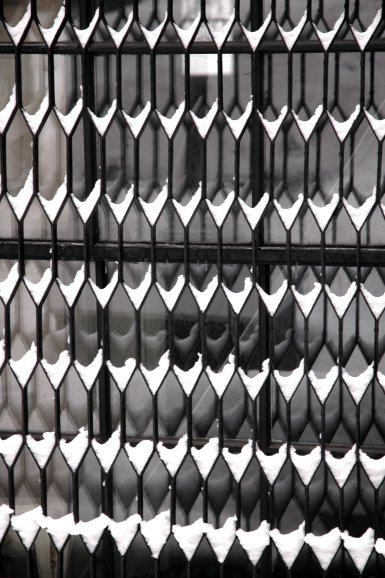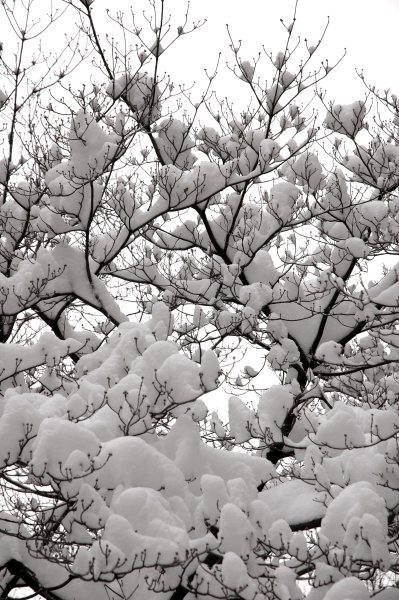 These two storm details were captured during a walk across West 22nd Street late yesterday afternoon.
The first image reminds me that snow isn't so fussy about spreading its largess; even man's stuff get's the full treatment.
The second picture makes me think of spring at the same time it describes this classic winter scene.
Oh yes, you can believe me: These are not really black and white photos. The available light was very grey.