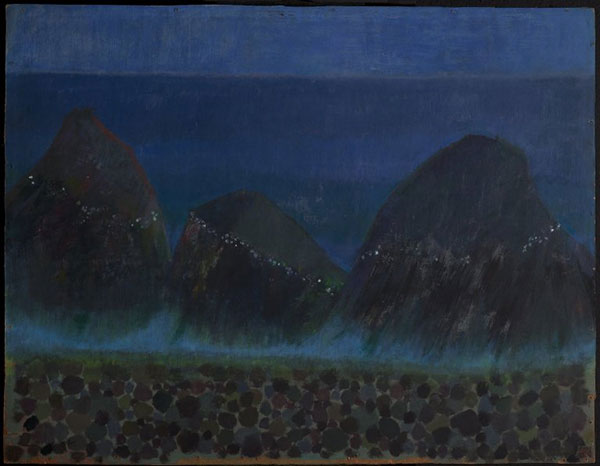 Loren MacIver Fishers Island ca. 1952 oil on masonite 44.125" x 57"
The Loren MacIver painting above jumped out at me while I was lazily scrolling through the Brooklyn Museum Bot (@BklynMuseumBot) this morning while still lying in bed. I thought it was very beautiful. Once awake and at the table with my laptop, I looked for more about the artist and her work. Very interesting, both.
Shortly after I began browsing, I thought of another modern seascape. Marsden Hartley's "Evening Storm, Schoodic, Maine No. 2". That painting became a favorite of mine the moment I first saw it somewhere else on line. Some time after that I actually saw the Hartley in real space, at the Brooklyn Museum, which also happens to shelter the MacIver painting. The latter however is not currently on public display, except in an online image.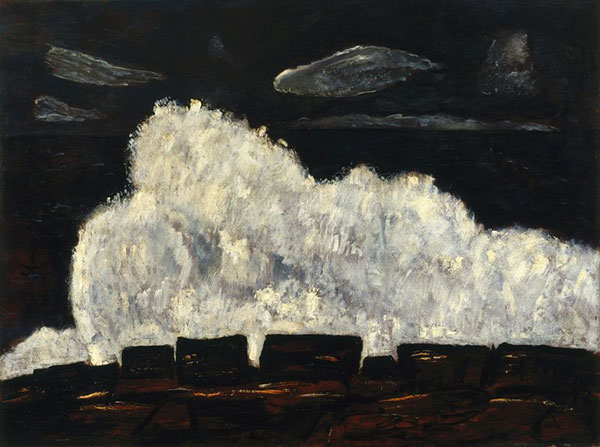 Marsden Hartley Evening Storm, Schoodic, Maine No. 2 1942 oil on fabricated board 30" x 40.5"