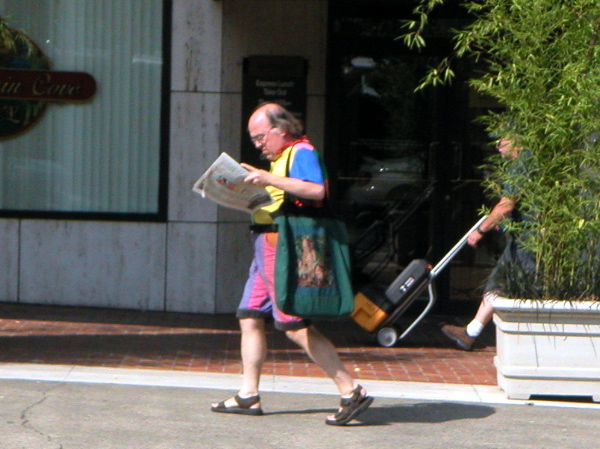 In spite of all reported sightings to the contrary, Ben Franklin is not in Boston this week. Can't say that I blame him.
This image was captured in downtown Portland yesterday. This city was founded by New Yorkers and New Englanders in the mid-nineteenth century, and it remains a very sensible and very liberal society, so maybe there's some logic to Franklin's visit (or move?).
While it looks like he's now in a serious stretch from his sober sartorial habit (his Parisian friends would love it), he still wears the same glasses and he still seems to be interested in journalism.