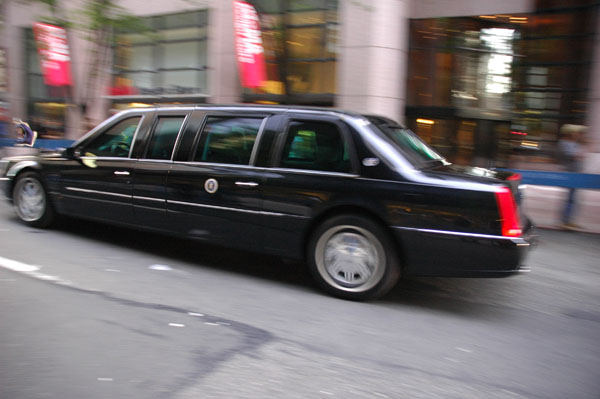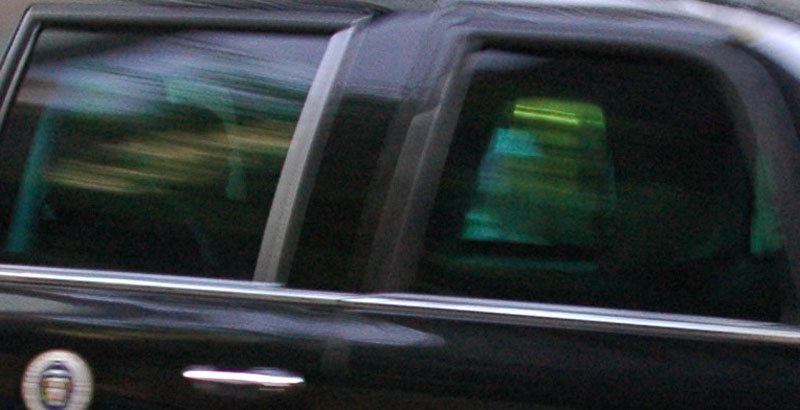 spotted as I left MoMA yesterday afternoon: the Presidential truck speeding east on 53rd Street with the Obama party securely ensconced, heading back to the Waldorf from the David Letterman taping
At the UN climate summit today, Obama told the General Assembly that the U.S. is "determined to act" on climate change. Last night at home, in an unplanned salute to the summit, Barry and I watched "Save the Green Planet".
Right now I'm thinking that while we were enjoying that film we probably contributed as much toward toward averting the worst fate of the earth as anything promised by our President.
That just doesn't make me feel so good, so I hope I'm wrong.
We've been on a Korean film binge lately, all knockouts, and most by the director Bong Joon-ho. Although we were unprepared for the violence in Joon-Hwan Jang's hybrid comedy/drama/horror/sci-fi/thriller, we ended up watching most of the DVD's long list of extra features and I still have "Jigureul jikyeora!" rolling around inside my head.