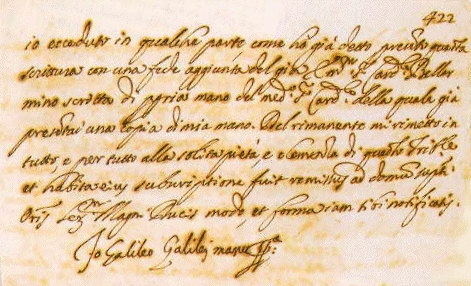 Galileo Galilei's 1633 recantation: Science did not wait 350 years for the Church's halfhearted apology, and women and queers aren't waiting now
I received a letter today from Robert Niehoff, S.J., the president of John Carroll University, a small Midwestern Jesuit liberal arts university where I matriculated in 1958. The letter was addressed to the university community at large, and I soon learned that it was apparently a response to a February letter written to Niehoff, in his official capacity, by a number of faculty members (approximately a quarter of the total) who were concerned about the Catholic Church's intransigence over the implementation of the Affordable Health Care Act of 2010.
I'm not Greg Smith (I've had no connection to my own addressee in 50 years) and John Carroll University is not Goldman Sachs (for starters the school is presumably a not-for-profit institution), so the letter I wrote in response, copied below, will not have much impact on anything. I still want to broadcast it however, because I believe the subject itself is important.
Dear Father Niehoff,

The position of most of the contemporary American Catholic hierarchy on the issue of contraception (an issue which, by the way, I am certain you are aware was virtually unknown in previous ages both more and less benighted than our own), is one which has been manufactured by late-20th-century Catholics and other absurd fundamentalist cults--in an unworthy, nay, disgusting, collusion with opportunistic political neanderthals.

Beyond all reason and, yes, beyond all issues of genuine morality, it is an offensive which, with the possible exception of the Church's virulent campaign against the rights, dignity, and physical survival of hundreds of millions of homosexuals (I count myself within their number), has been singularly, aggressively and continuously prescribed and launched against both its own members and, most grievously, all of those who do not recognize its domain or its primitive postulates.

It is just one of the reasons I have been unable to have anything to do with my undergraduate college for the past half century.


Sincerely.
James Wagner
Class of 1962
Niehoff's letter, to which the above text was a response, is reproduced below. The still earlier JCU faculty letter can be read here.
To: The John Carroll Community
From: Robert L. Niehoff, S.J.
Date: March 16, 2012
Re: Religious Liberty and Public Policy

By now I am sure you are aware of the public policy issues surrounding the implementation of the Affordable Health Care Act of 2010 and the controversy these new regulations have caused related to Church teachings.

As part of a broad effort to increase access to healthcare for all Americans, the Department of Health and Human Services (HHS) announced a new set of norms for health insurance provided by all employers--including the nearly 250 Catholic colleges and universities like John Carroll. In particular, HHS generated significant attention by mandating contraceptive coverage for all health plans, which many in the Catholic community regard as disrespectful of its teachings and as an infringement on religious liberty.

On February 10, an "accommodation" was announced by the White House stating that institutions like ours would not be required to pay for this new coverage--however, insurers would have to make it available (at no cost) for those within our health care plans.

I want to reaffirm what I have stated publicly, that "our values are important to us, and our religious freedoms are fundamental to our mission at John Carroll University." Further, I have stated that "we share the U.S. Conference of Catholic Bishops' concerns about religious liberty and church teachings, and we will continue to work with them and with other Catholic colleges and organizations toward a constructive outcome with the Department of Health and Human Services."

In the midst of our national debates about public policy and values, there are two key points that I ask all of us keep in mind:

1) The need for civil discourse, which at its core is a respect for those with whom we disagree, is essential to who we are as an institution and our Catholic and Jesuit character.

There are many tensions surrounding this issue. I understand the strong feelings that many have for this particular subject. Let me make it clear that our University must be a place where this issue--like any other--can be discussed in an environment of mutual respect.

2) The public policy situation is far from being resolved.

I am engaged in this national dialogue together with the leadership and members of the Association of Jesuit Colleges and Universities (AJCU), and the Association of Catholic Colleges and Universities (ACCU). I continue to stay in touch with Bishop Lennon concerning the conversations between those institutions, the U.S. Conference of Catholic Bishops, and the Department of Health and Human Services.

The issues related to the HHS mandate are significant and it is unclear that the mandate can survive the legal challenges, which have already begun. At this time when our nation is engaged in a very politicized election period, this issue--among others--will receive considerable attention. It will be the center of much debate, and various points of view will be presented.

Again, I encourage all to remember that our University is at its best when we engage in a respectful dialogue.
[image from the University of Chicago Press]