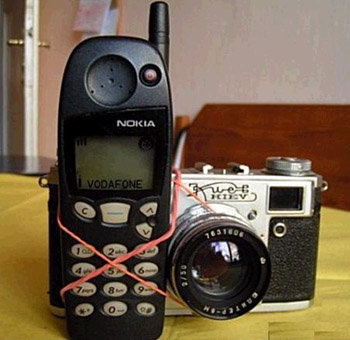 really scary
Why is everybody so afraid of my camera and your camera, even though they all own at least one themselves, and sometimes these same people are the ones spending fortunes installing security cameras to watch us?
I saw this Guardian piece in a Bloggy "linkage" post which appeared yesterday. The paper had published it the day before that. It's too good, and far too important not to share. And don't miss some of the links in the second paragraph.
It's written by Bruce Schneier, an internationally-known security expert and currently British Telecom's chief security technology officer.
Here's a tiny excerpt:
Given that real terrorists, and even wannabe terrorists, don't seem to photograph anything, why is it such pervasive conventional wisdom that terrorists photograph their targets? Why are our fears so great that we have no choice but to be suspicious of any photographer?

Because it's a movie-plot threat.
[delightful image created by bloganything]