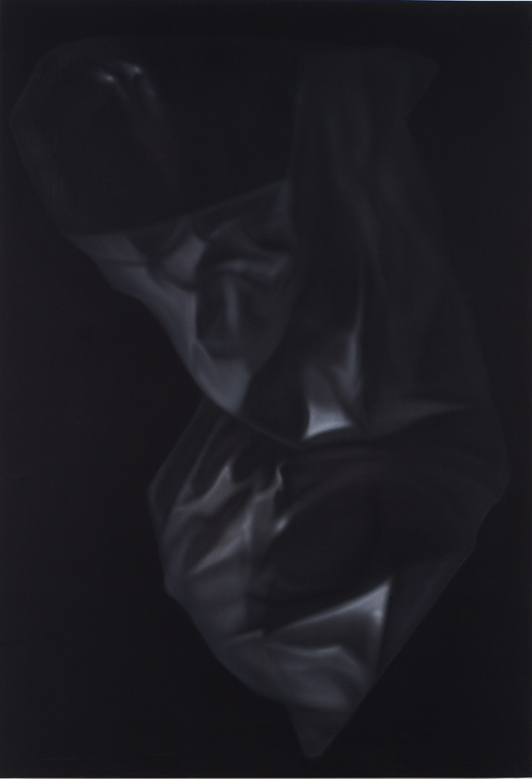 Dan Rushton untitled 10 (2004) 40" x 30" gouache on panel
On Sunday, while visiting Dan Rushton's studio for the second time this year, Barry and I had been separately thinking that if we could find room for one of his newest large paintings on our walls we'd find a way to get it there. In the end size didn't seem to matter that much; while it's not the largest piece we saw that day, three days later I still haven't figured out how I'm going to clear space for "untitled 10." But it's now ours.
These images in an idiosyncratic marriage of realism and abstraction hardly begin to show what has excited us both about Rushton's work. Only standing in front of the panels themselves can you appreciate the subtle balance of brush and airbrush and the surprising colors which emerge so honestly from the basic monotone of each piece. I also really like the provocative way they tease the eye, drawing the body closer to the surface where the areas which had seemed unfocused because of distance remain unfocused still, and the highlights survive equally uncorrupted.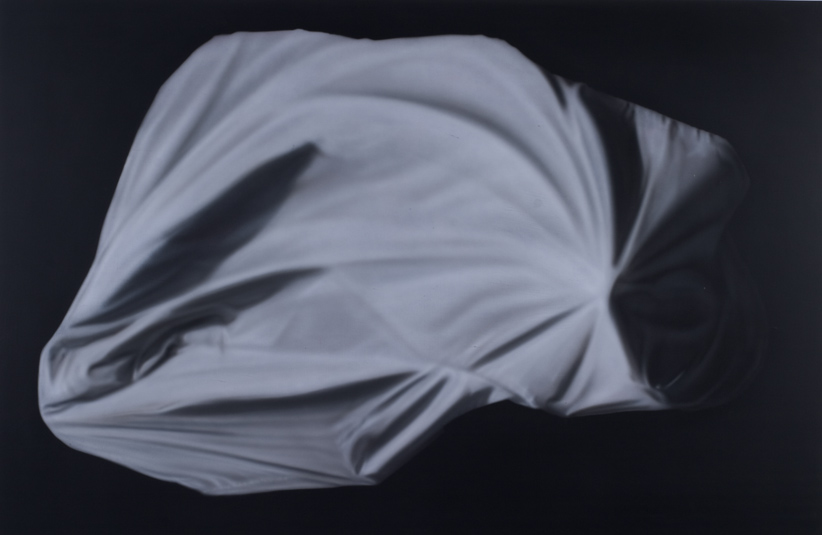 Dan Rushton untitled 1 (2004) 48" x 72" gouache on panel