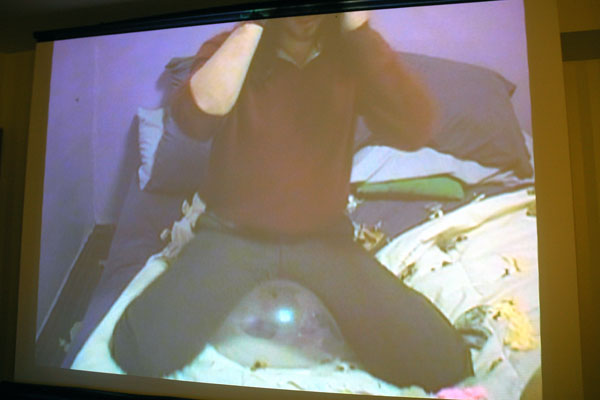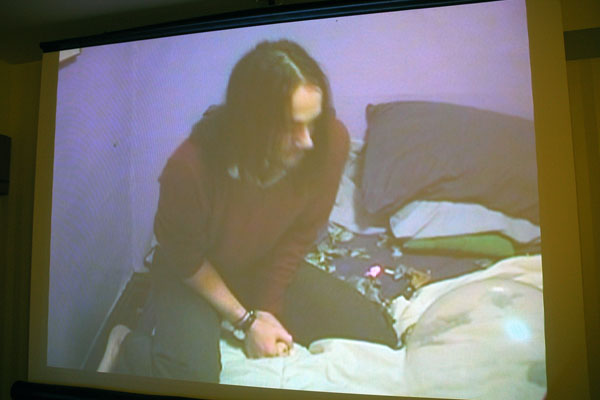 Andres Laracuente Dr. Popper 2006 video [video stills from installation]
Andres Laracuente was another young American shown by the Parisian gallery Yukiko Kawase during last week's DIVA fair. In the voyeuristic video from which the two stills shown above were taken the good-humored and obliging artist is seen following the directives of an off-screen balloon-popping fetishist he had located on Craig's List.
In another video of his seen on Sunday afternoon, "The In-crowd Tickle", a tickling-fetish top is seen interacting with the artist, this time in front of the camera.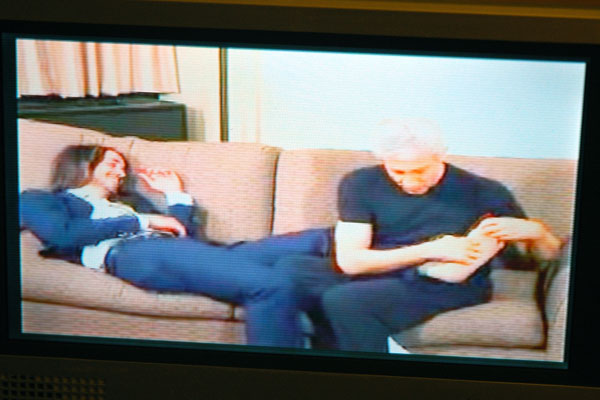 Andres Laracuente The In-Crowd Tickle 2006 video [video still from installation]