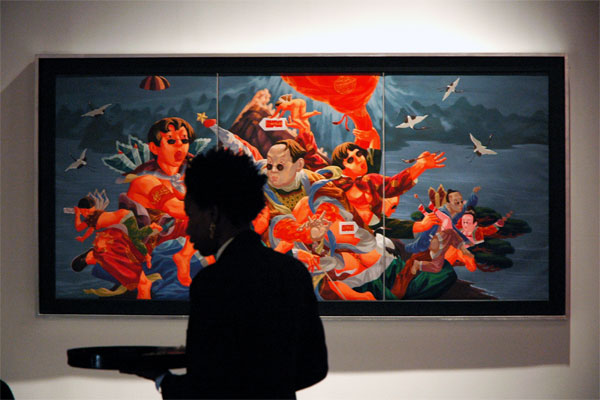 Lu Peng showed up everywhere, but this particular painting was holed up in the VIP room
We were at the preview reception of the Asian Contemporary Art Fair last night. As a veteran of just about every similar event held in New York over the last ten years I think I may say with some authority that this one is more than worthy of an excursion to Pier 92.
Right now I don't have the time to go into even some of what I thought were the highlights (we were with family today and then decided to run off to Williamsburg tonight), but since the show exists only through Monday, I wanted to get the word out. We saw lots of really good work, both old (well, at most a few decades old) and new, and I think it means something that we spent almost four hours there without expecting to, particularly as we had hoped to fulfill two other obligations that same evening. We didn't make either.
The work looked great, the entire fair had a very good vibe last night (no "attitude") and the whole thing is very well run. Admission, by the way, is only five dollars for students and seniors, and Monday is free for everyone.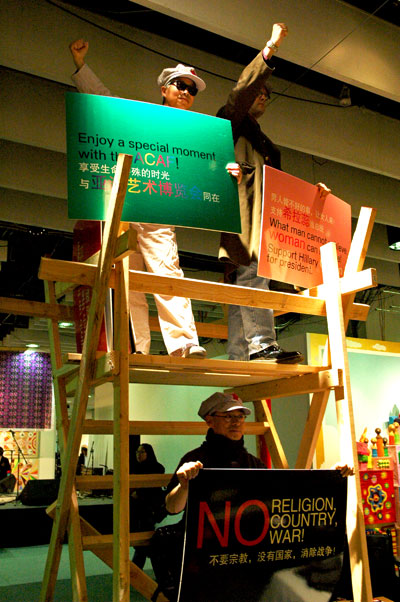 from his lofty "Watchtower"performance artist Cai Qing's signs alternately warned us of the coming Asian invasion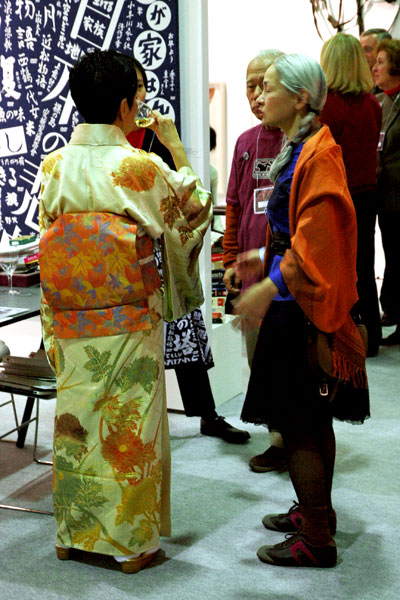 gallerist and fans converse at the booth of Gallery Yamaguchi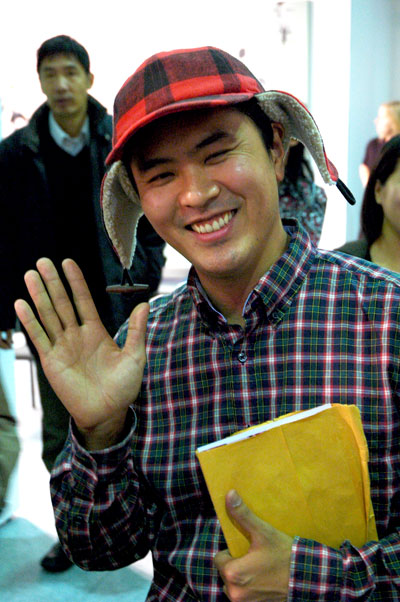 distinguished artist and teacher Hiroshi Sunairi greets admirer