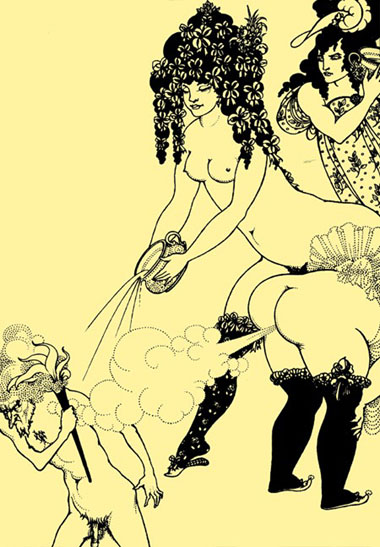 Lysistrata Defending The Acropolis
We have no "security" and we won't be "secured".
Last week we found out that the great and generous non-profit gallery space, White Box, is planning an important "political" show concurrent with the Republican National Convention to be imposed on New York late this summer.
Our first reaction was, yeah, Juan, like all the bold shows you assemble which aren't political! Then I thought about just how specific and how useful the theme could be this time, because of the timing of course, but also the place! White Box is only about six blocks away from Madison Square Garden, which will be the scene of fascist rallies from August 30 until September 2, and it and many of the other Chelsea galleries are likely to be in a security lock-down zone.
A formal call will go out early in the year for proposals and submissions from artists. [I'll post the details here when I get them] The challenge should be as irresistable for artists as anticipating the sudden descent into Manhattan of antediluvian lowlife obscurants is for activists generally.
For the honor of New York, if not that of the entire human species, I hope both the performing and visual art worlds really work the theme this summer, but I'm thinking especially of hot "destination" galleries all over the city. What I'd really like to see is Republican delegates' wives go gallery hopping during slow afternoons and then head straight back to their hotels to lock their blackguard husbands out - or report them as the terrorists they are.
[Aubrey Beardsley image from House of Pain]