Except that it isn't old at all.
We went to the Metropolitan today to visit El Greco's work. This awesome unfinished late masterpiece was there: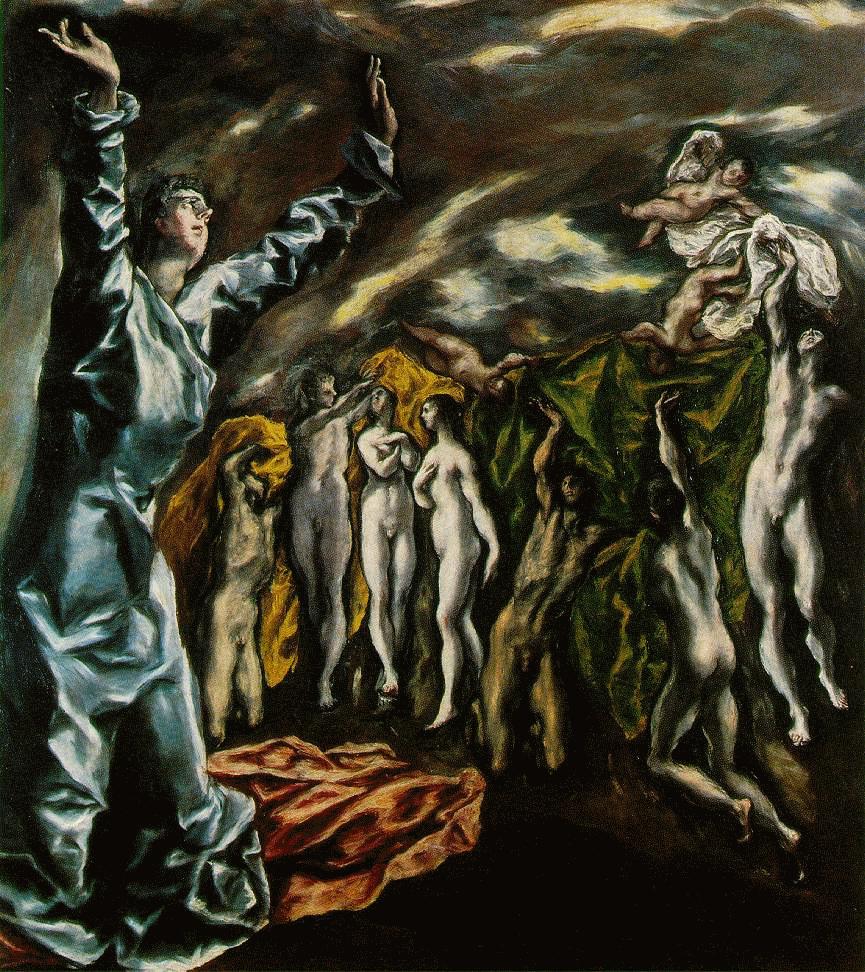 El Greco, The Opening of the Fifth Seal of the Apocalypse (1608-1614)


This much earlier very provocative youth, unaccountably (except perhaps for its need of restoration) was not: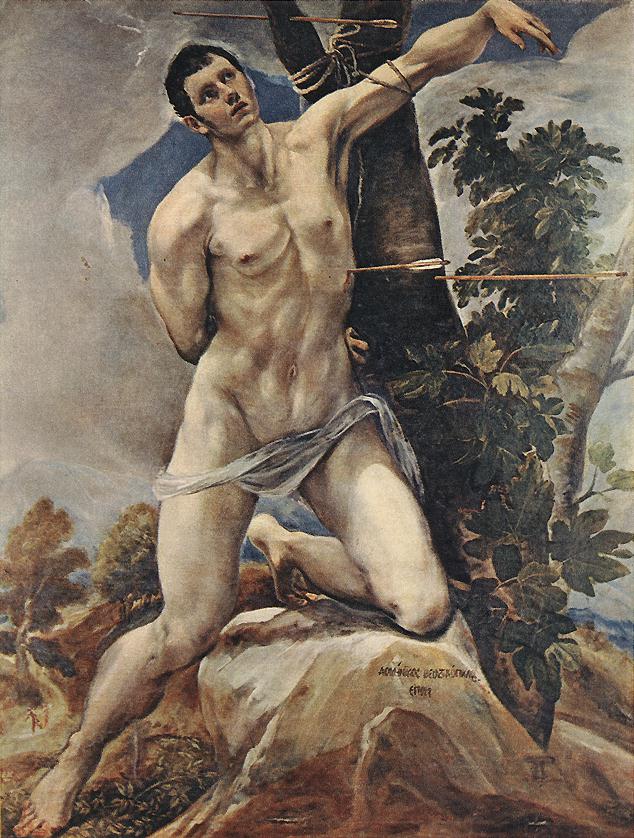 El Greco, St. Sebastian (1580)


Except for a very sweet and human Virgin, a Magdalen, and a few other ancient saints, there are virtually no portraits of women among his works, although there are a great number of beautiful ecstatic saintly males and contemporary handsome men of all ages, described as his intellectual friends. El Greco never married, although he lived in the Spain of the Counter-Reformation. He is said to have had one illegitimate child, Jorge Manuel, who is represented by his father as a beautiful aristocratic artist in a painting which is part of this wonderful show.
[the first image from Princeton, the second from romansonline]