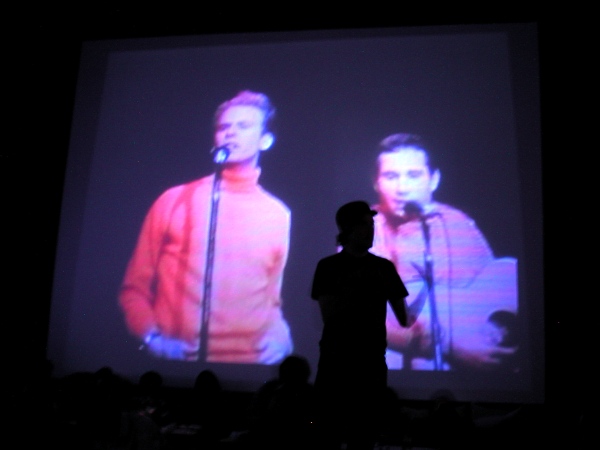 the auteur confesses once again, "I heart Garfunkel"
Cory Arcangel entertained a packed room at Monkeytown last Saturday night.
We were treated to an evening of some of his wonderful, idiosyncratic videos, all of them accompanied by the kind of engaging personal remarks that have helped attract an enormous fan base to this very generous young genius.
It's just a thought, but there's no telling how far that Mathew Barney guy might go if his videos could be shown with a director's commentary.