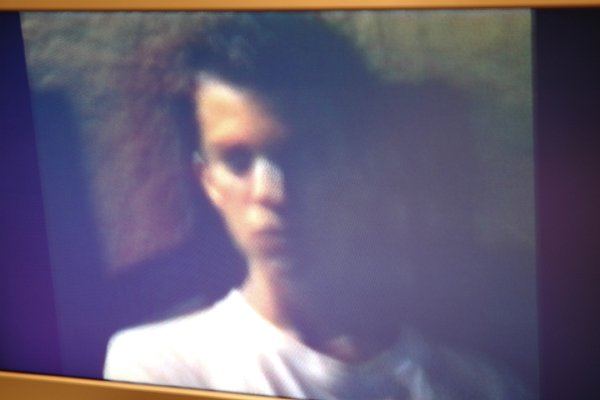 Ken Okiishi "David Wojnarowicz" in "New York" 1999 DVD [still from video installation]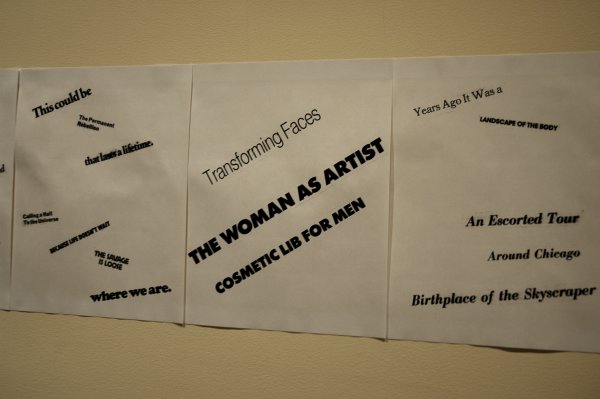 Lorraine O'Grady The Renaissance Man is Back in Business (The New York Times, Sunday, September 25, 1977) xerox from newspaper collage/poem [detail of installation]
We slipped into the opening reception for "Between the Lines" at Daniel Reich's Temp. Space this afternoon, and in fact the party continues while I'm posting this back in the apartment.
Nick Mauss has curated a group show which is definitely worth a detour. In addition to these and other pieces by Ken Okiishi and Lorraine O'Grady, there is work by Charles Henri Ford, Tariq Alvi, Daniel McDonald, Kianja Strobert and Paulina Olowska.
I've often talked about the need for interesting alternative spaces in the midst of all the shininess in West Chelsea, and this hot "temporary" space (the prevision is even in the name) definitely works. It's also in my beloved and not-so-shiny Chelsea Hotel, so at least for me it's not even out of the way.