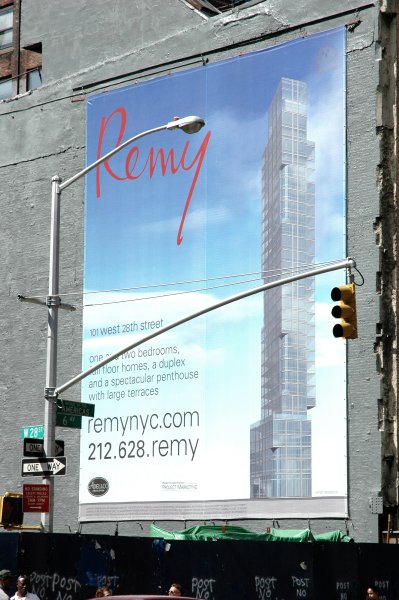 coming soon to a neighborhood which may be your own
I spotted this developer's sign hanging on the side of a building next to the [momentarily] empty lot on 6th Avenue and 28th Street.
Does the zoning department know about this thing? I thought sliver buildings had been outlawed in New York. Has anyone noticed what's been happening to 6th Avenue above 23rd Street? Has anyone thought about what it's going to be like down on the ground, far below "the best in contemporary living design"? I thought Blade Runner was a movie. Is my old neighborhood just raw meat?
I want my flea market back.