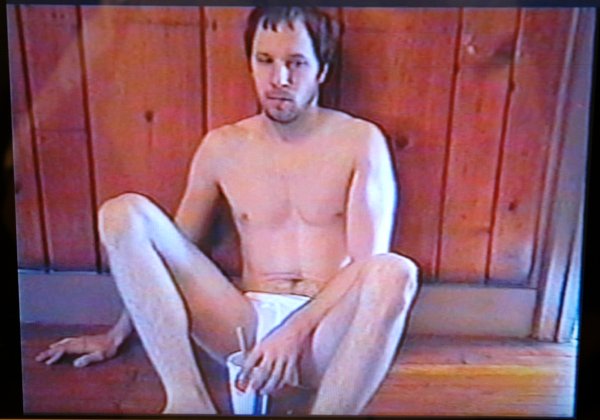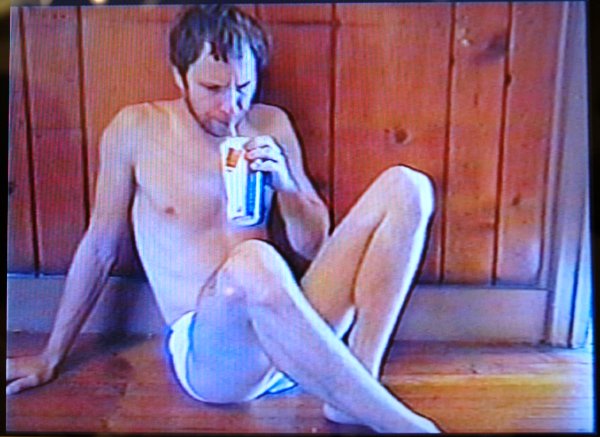 Chad Silver Milkshake 2006 video [stills from installation]
My apologies to anyone who ran into me last night at the Affordable Art Fair reception: I was feeling a bit indisposed and I suspect I came off distracted at best.
I don't remember much but there are at least a few images I would have retained even if I hadn't been able to get my camera to capture them digitally. One of the works I would like to engage under better circumstances is this 4-minute sound video by Chad Silver shown by Gallery Boreas. The anxious young man pictured is listening to a disembodied voice whose aberrant yet harmless suggestion he eventually adopts shortly before the credits roll.
The Fair continues through Sunday.