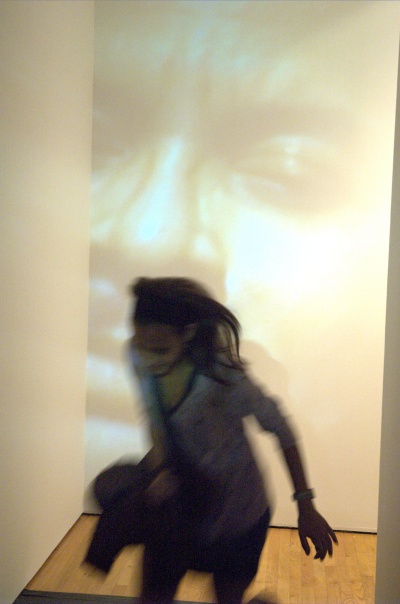 Judith Barry [detail view of video projection installation, including detail of beautiful, exceedingly-considerate visitor trying to escape the line of sight of blogger's camera]
Tomorrow is supposed to be a glorious day, with the temperature expected to hit a record of 70 degrees. Any lingering rain is supposed to end before noon. For anyone who hasn't made it out to the Queens Museum in the last three months it sounds like a great excuse for a Flushing Meadows outing to visit the latest edition of that institution's dynamic biennial survey of Queens-based artists, "Queens International 2006: Everything All At Once". The show continues for another nine days, but by the final Saturday and Sunday, January 13 and 14, New York weather could very well be handing us freezing winds or even a blizzard.
The show's two hard-working curators, Herb Tam and Jaishri Abichandani, have put together an amazing and amazingly diverse collection of works by more than four dozen artists and collaboratives, mostly "underknown" (always a subjective standard, that), and mostly undeservedly so, who are associated with the other Long Island borough.
I managed to grab a few images on our visit last October during the opening reception and I apologize now: There is absolutely no adequate excuse for my neglecting to do anything with them until now.


Paul Galloway's Williamsburg Mormons at ease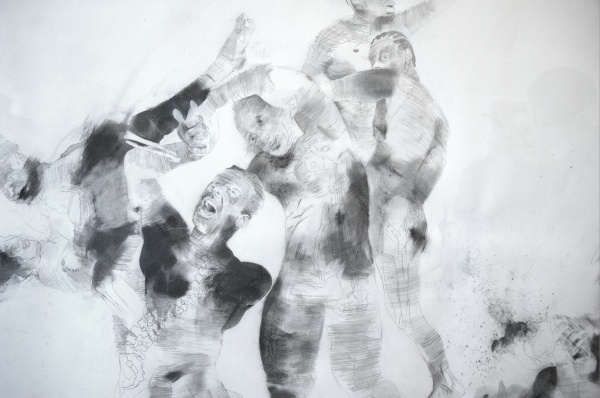 a detail of one of Wardell Milan's drawings, "Desire and the Black Masseur"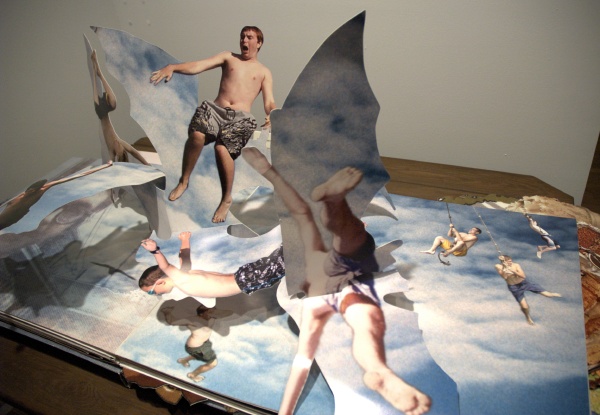 Amanda Sparks's giant autobiographical pop-up book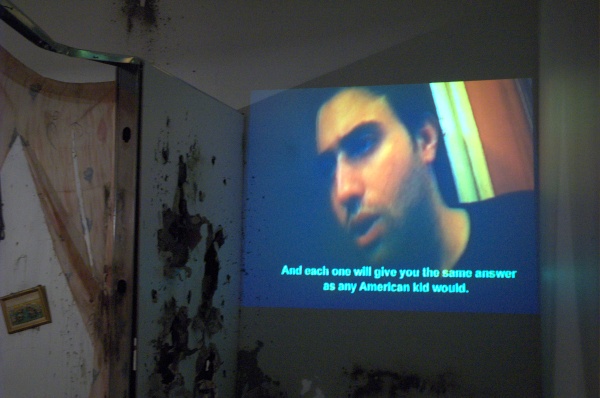 Neda Sarmast's video installation ("ask any of those kids . . . . ")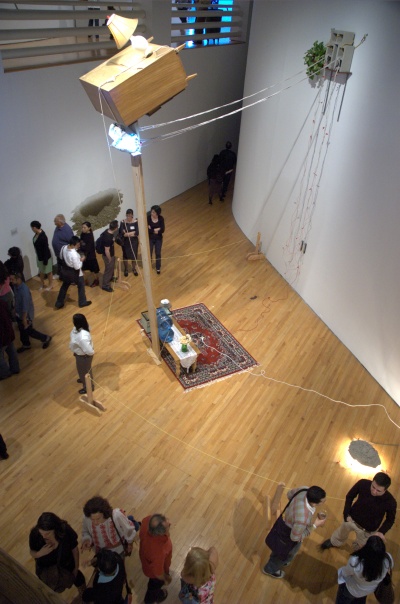 Alejandro Pereda's precariously balanced environment, and some admirers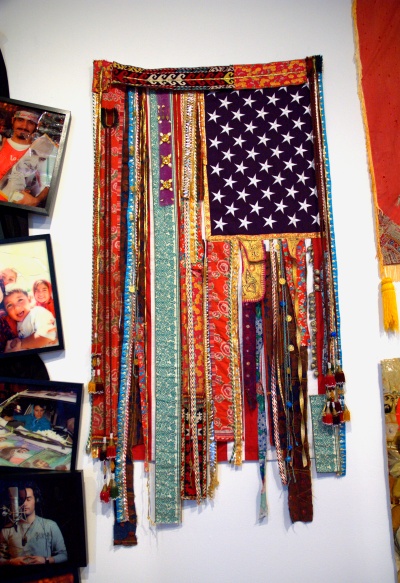 a detail of Sara Rahbar's installation, "My Iran"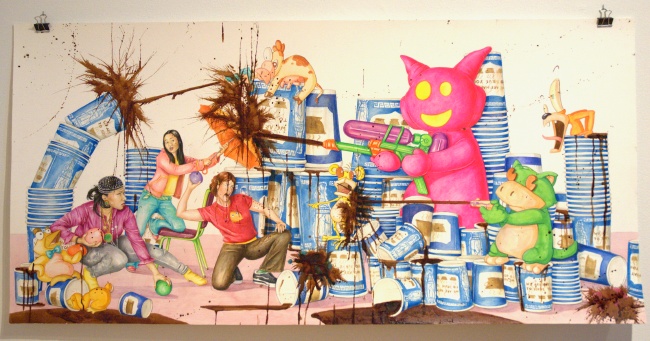 it's "us" v. "them" in Gigi Chen's watercolors (here served with coffee)