(one very popular stall)


[detail]


[detail]
Jade Towsend, who shows with Priska Juschka, has a wonderful installation (with sound) in the huge basement men's room of the 69th [sic] Regiment Armory, the site of the Pulse Fair. It's a winner, one of the best things I've seen this week, and worth a major detour regardless of which gender facility you tend to choose.
Guys being guys, most regular visitors just wanted to ignore that gold brick and the enthusiasts packed into the corner stall. Also, the carved bar soaps above the sinks were definitely getting some use.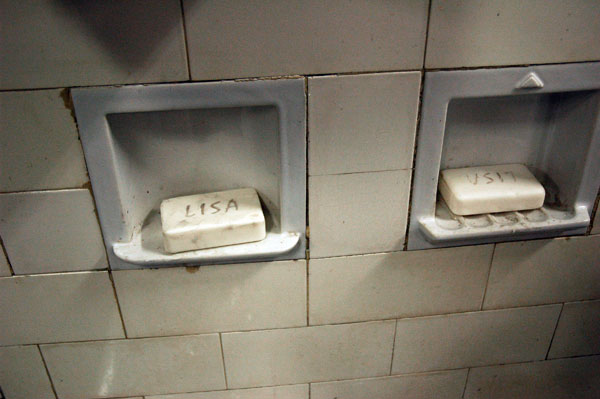 (props too subtle for some)
ADDENDUM: Barry recorded the sound on a short video. Go to "click to play" at the bottom of his post.