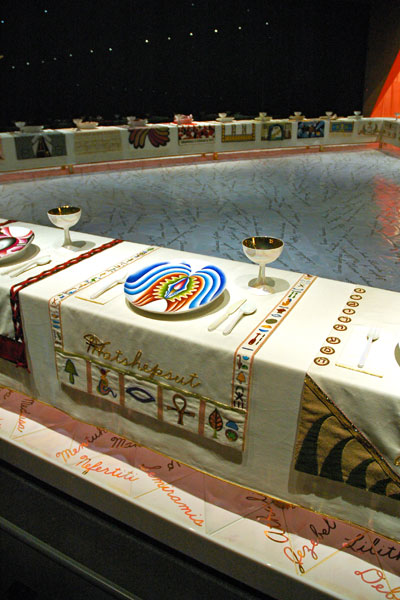 Judy Chicago The Dinner Party 1974–1979 ceramic, porcelain and textiles [installation view]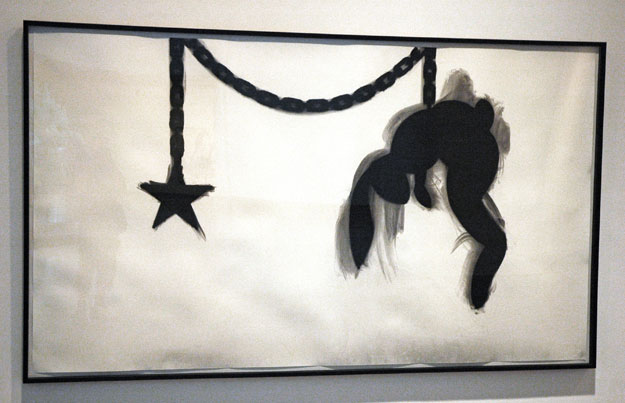 Nayland Blake Untitled 2002 charcoal on paper [installation view]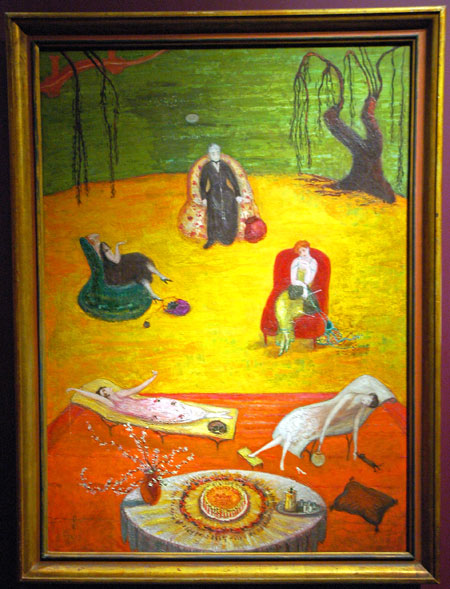 Florine Stettheimer Heat 1919 [installation view]


[detail]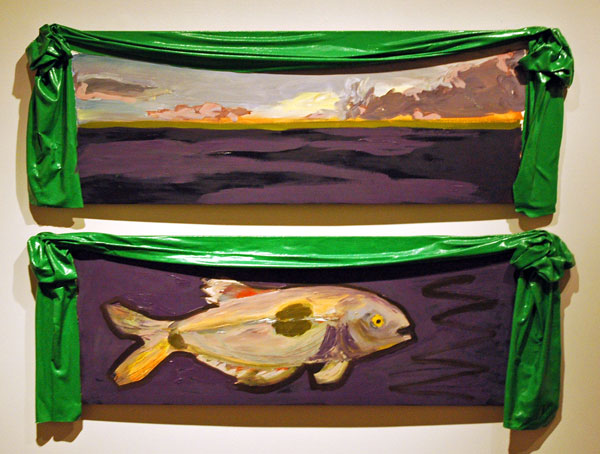 Ree Morton Regional Work #2 1976 oil on wood with Celastic [installation view]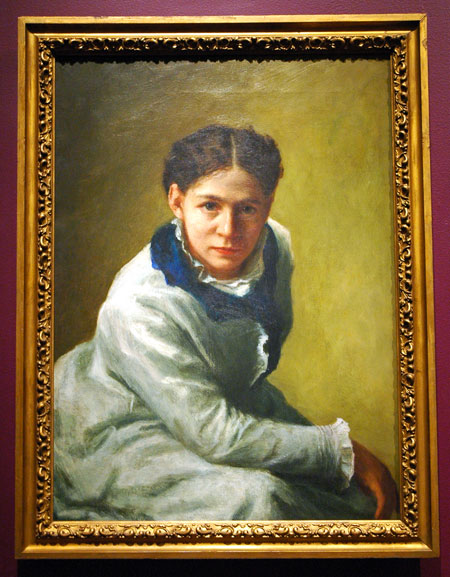 Jane E. Bartlett Sarah Cowell (later Sarah Cowell Lemoyne) 1877 oil on canvas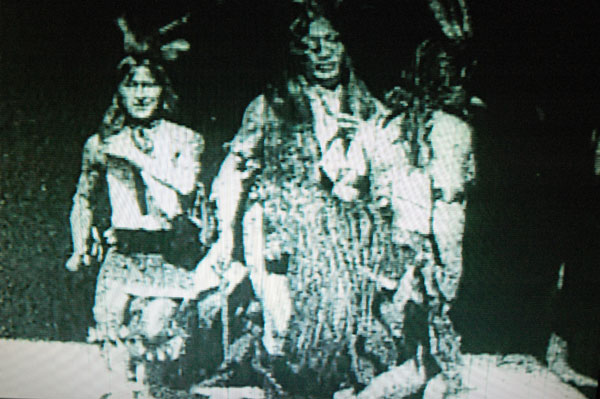 Thomas A. Edison Inc., William Kennedy-Laurie Dickson, producer Buffalo Dance 1894 video from original 35mm silent B&W film [still from installation]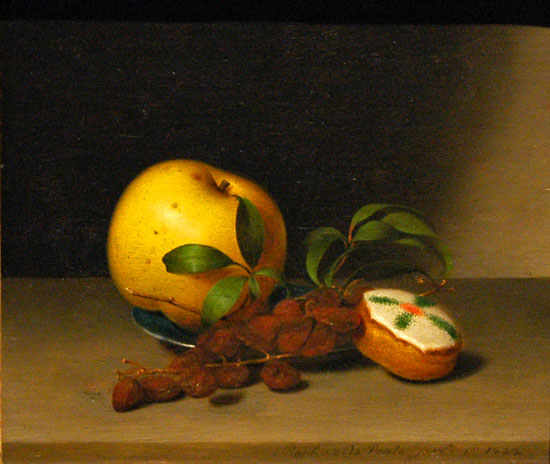 Raphaelle Peale Still Life with Cake 1822 oil on panel [installation view]
Barry and I really did have a terrific time at Brooklyn Museum yesterday, and we've decided to visit its permanent and temporary exhibits much more frequently than we have in the past. It's an easy subway run from Chelsea (or most anywhere else in Manhattan at least) and the installations are really smart. I was very impressed by the conception and execution of "American Identities" a long-term exhibition in the Luce Center of American Art which occupies much of the fifth floor. We didn't have time to get into the so-called "visible storage" galleries of the Center, but I'm going to be heading back very soon.
This cultural treasure sits on the edge of the Brooklyn Botanical Gardens and Prospect Park. It's both a great museum in Brooklyn and a great museum for Brooklyn. There's much of Brooklyn in it, although the rare broadcast of that fact is pretty subtle and a very soft sell: Because I was looking for it, because I love my fabulous neighbor borough (and erstwhile great independent city), and because and I know much about its history and its culture, I think I may have been more aware of Brooklyn references than most visitors would be, including natives of burg themselves.
The crowds are smaller than those in the large Manhattan museums, but they just might be a little more enthusiastic, and it's a delight for me to see their delight. The collection isn't the least bit provincial, but somehow it seems like a museum you can warm up to. I have.
I've uploaded images of just a few things that excited me yesterday. Some of them made it partly because of information provided by documentation on the museum walls I can't include here, but it's clearly a very odd company, spontaneously assembled on the spot. Except for the first work, they were all part of "American Identities", a collection of hundreds of objects from the Museum's collection of art from all the Americas, including the decorative arts, from the colonial era to the present. Judy Chicago's heroic and very elegant piece, "The Dinner Party", is in its [almost?] permanent home on the 4th floor (a separate triangular gallery inside the Elizabeth Sackler Center for Feminist Art), but all of the other works I show are part of the "American Identities" exhibition one flight up.
It was still being installed when we were there, but I'm really looking forward to visiting the Museum's upcoming special exhibition, "Global Feminisms Remix", which opens on Friday right on the other side of the wall from "The Dinner Party".