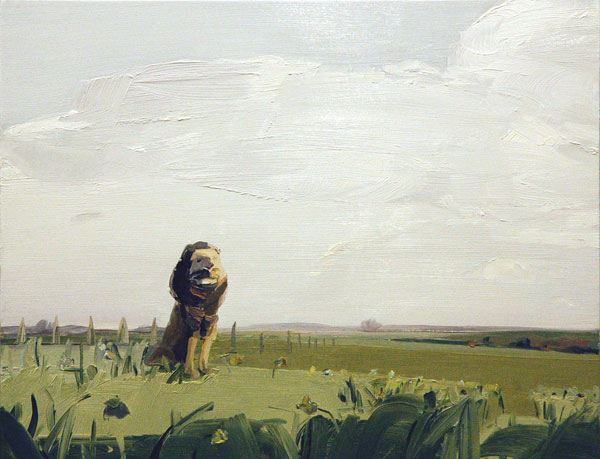 Mairead O'hEocha Springtime, Truck Museum, Wexford 2007 oil on board 15.5" x 20.25"


[detail]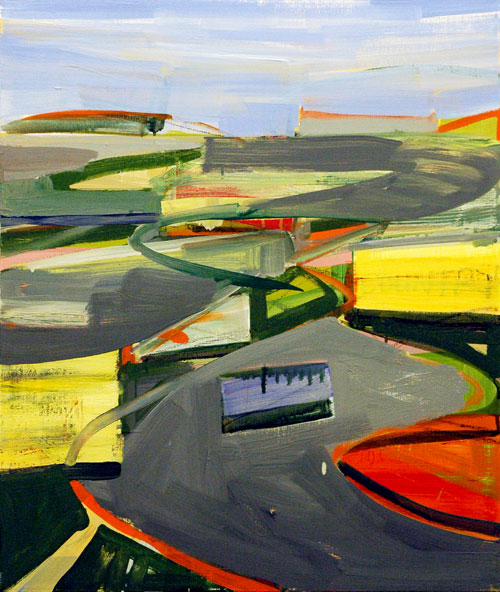 Munro Galloway Country Life 2007 oil on canvas 24" x 20"
Actually, the full title of the show at Hudson Franklin is "A Loaf of Bread, a Carton of Milk, and a Stick of Butter" but I had to sacrifice a few words up at the top of this entry because I want to keep my own blog titles to one line of text.
Not a thing however has been sacrificed in this wonderful little show of real paintings. The canvases are all fairly modest in size, but they perform their very different roles extremely well. It was Allison Schulnik's sculptural extravagance with oil, "Big Fish Head", (the image on the invitations) that brought me into the gallery, but I stayed to enjoy Mairead O'hEocha's clean, fanciful Irish landscape, the endless curved road of Munro Galloway's rounded cubism and the other works by Anders Oinonen and Anna Bjerger.
The show, curated by Andreas Fischer and Nicole Francis, continues until March 15.