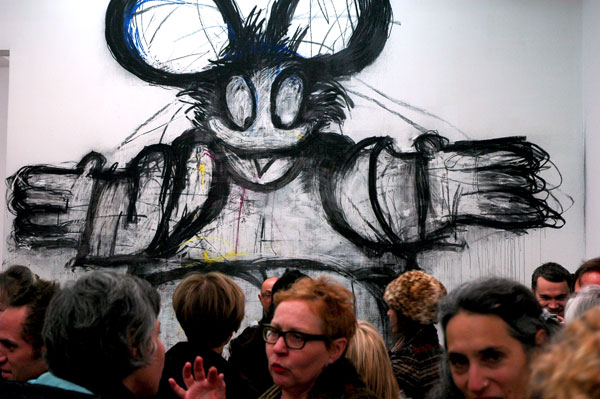 large detail of "Welcome" as it appeared at the opening reception
It's the show I've been waiting for all year: On Friday Friedrich Petzel unveiled an exhibition of Joyce Pensato's works on, and through, paper (and paper wallboard). It's her second solo exhibition at the gallery. The 22nd Street debut of the expressionist "Eraser" last winter was a terrific show of exciting, drippy works on canvas. but I said then that I had always thought it was her inspired, frenzied, even violent encounters with paper that really got me off.
I also wrote then how much I liked seeing the beginnings of subtle bits of color in some of the paintings. Some of the drawings in the current show continue this exploration, at least one with an extraordinary vigor which makes the spectrum look like something Pensato had just invented on her own.
Finally, a word on the success of the giant and "engaging" characters portrayed in large wall murals installed at either end of the large room. Pensato has found a way to envelop (ensnare?) within her wacky, yet scary, but somehow always weirdly genial world both the kind of huge crowd which flooded the gallery during the opening reception and any smaller number of visitors wandering in on an ordinary day. I've now seen the show in both circumstances, and it worked perfectly each time.
I've uploaded images of three of the works below.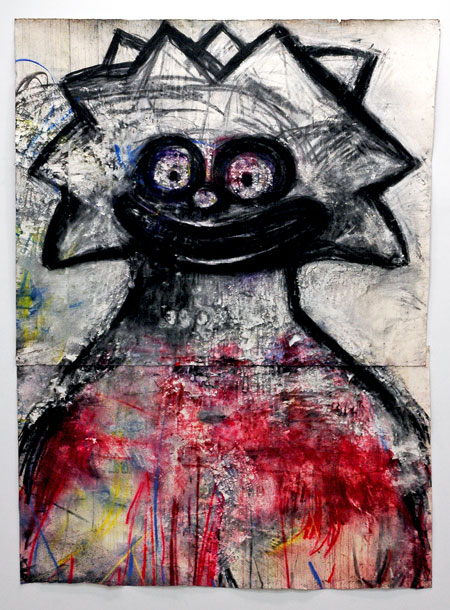 Joyce Pensato Lisa 2008 charcoal and pastel on paper 99" x 72" [installation view]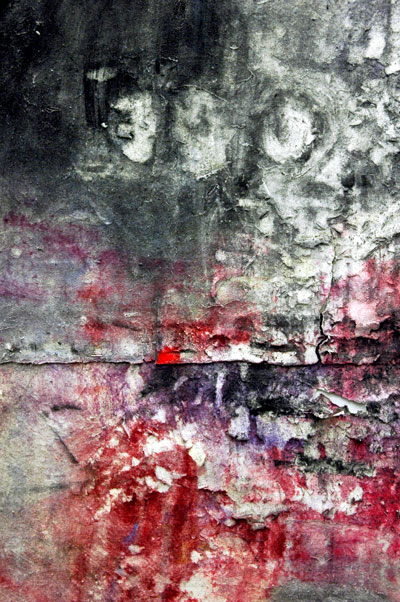 [detail]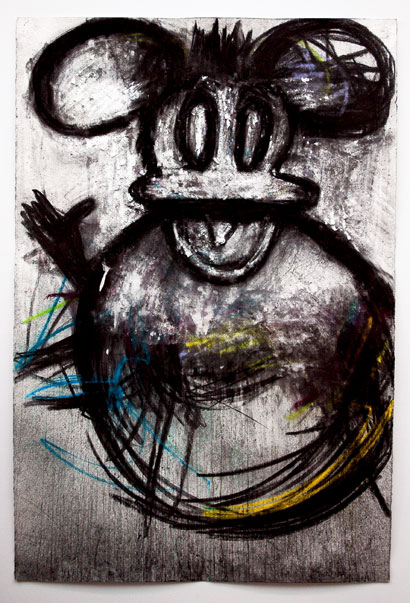 Joyce Pensato Duck-Mouse 2008 charcoal and pastel on paper 59.5" x 40" [installation view]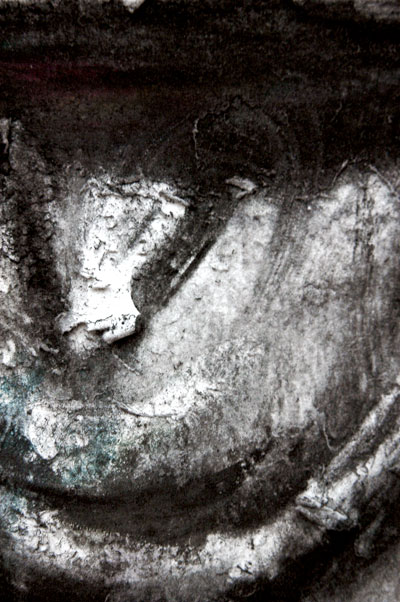 [detail]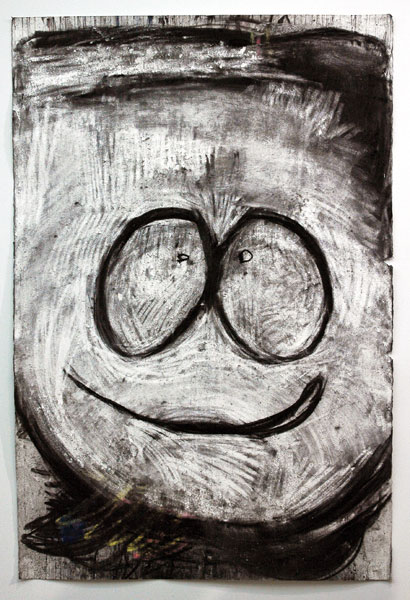 Joyce Pensato Kyle 2008 charcoal and pastel on paper 59.5" x 40" [installation view]