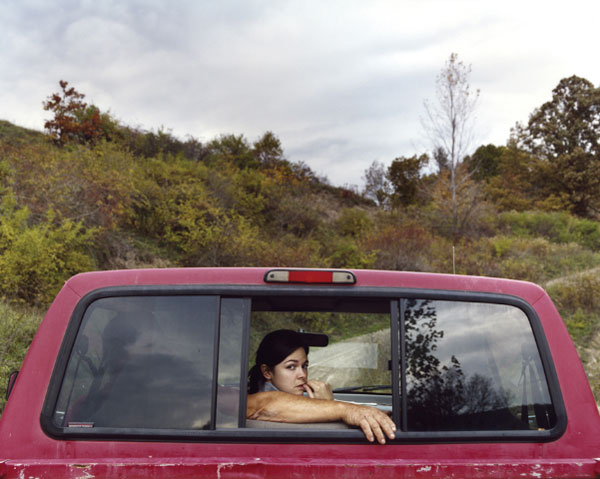 Tracey Baran No Looking Back 2005
I think it was 1997. The large color prints were lying in a stack on the bed, and they were among the most exciting things I'd seen in a very exciting fair, and now I was almost blind to everything else in this very busy room. Penny Liebman and Kathy Magnan, the two directors of what soon became Liebman Magnan Gallery, did not yet have a physical gallery space, as I remember, but they had decided to share with several other exhibitors one of the larger guest rooms in the old Gramercy Park Hotel, the original site of the Armory Show. They were showing the work of a young unknown photographer named Tracey Baran.
Barry and I bought two photographs on the spot.
We eventually ended up with several more. Very soon we had met the artist, and we regularly spoke to her at openings. At her very first show, in 1998, we were introduced to her parents, Roxanne and Joe, and several other members of her family. We didn't get to know Tracey well, but we often asked about her and inquired about her newest work. We couldn't help talking to others about the images - a lot. We probably talked up her art at least as often as we did any other artist whose work we're living with.
She was an extraordinary artist and a delight to be around.
On Monday we learned from Leslie Tonkonow, who has been showing her work for years, that Tracey had died the previous week. She had been hospitalized in July after suffering seizures and she never recovered. She was 33.
Two of her best friends are hosting a gathering Saturday evening, November 22, to remember and celebrate her life. It will be from 7:00 to 10:30 at the Brooklyn Society for Ethical Culture, 53 Prospect Park West. Barry and I will be there.
Links to more images:
Museum of Contemporary Photography
artnet (scroll down half way)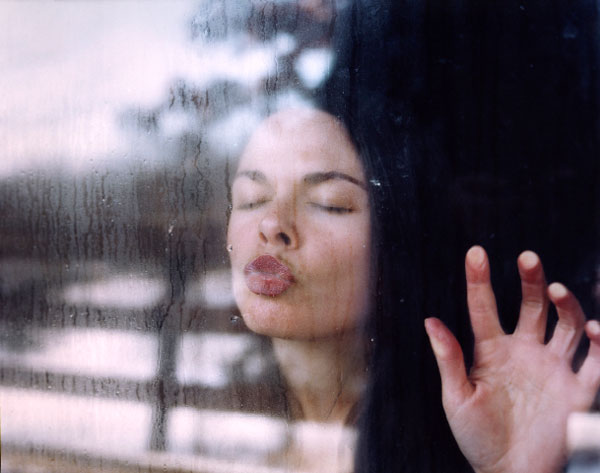 Tracey Baran I Miss You Already 2003
[images from Leslie Tonkonow]