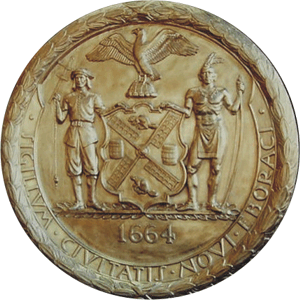 (tell him it's not his to give away)
Nothing Michael Bloomberg has done yet has disgusted me more than his mindless support of the government of Israel's bloody insanity in Gaza while he's wrapped in the trappings of the high office of the cosmopolitan City of New York.
Some of us prefer to think before we act, and we don't pretend to represent an entire constituency when we do.
While he's talking about the right of a government to defend oneself, referencing a mighty military state allied with the most powerful nations on earth, a nation which actualized its people's 2,000-year old memory of a homeland only 60 sixty years ago, why can't the mayor of all New Yorkers bring himself to recognize the rights of an almost people who are almost powerless and have virtually no allies, whose memory of a homeland is more vivid and within living memory, going back, as it does, only those same 60 years?
Bloomberg may understand money and power (he bought his own political office and since then he's learned to emulate Putin), but apparently nothing else. His sympathies have always been with the guy on top, and that's where they remain today.
He's a damned fool, but that doesn't make him any less dangerous.
[image of the Great Seal of the City of New York from citizenarcane]