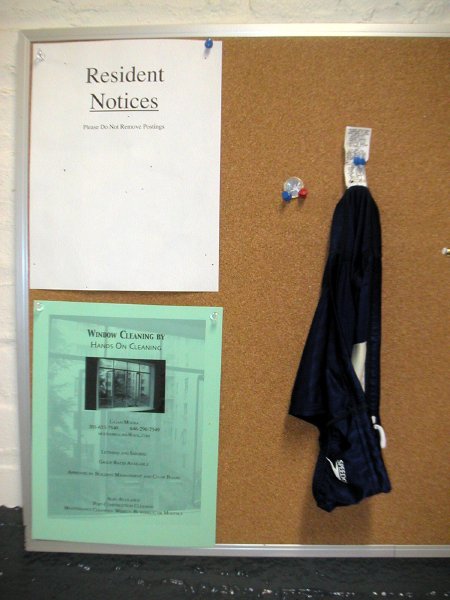 special bulletin spotted this afternoon
For me at least this was definitely the most provocative found item of clothing I've seen in our basement laundry room in the eighteen years I've been visiting its splendors. This midnight-blue Speedo even beats the 2(x)ist thong, size 32, I spotted a couple of years ago, since my first serious fetish matured at club pools during long summer afternoons decades before underwear even thought of becoming fashion.
For the curious, the tiny suit on the bulletin board is a size 34. From my own experience this means that in the real world it's more like a 28 or 30. Sigh.
The small silver item immediately to its left is a one-Euro coin supported on the cork by two pushpins.
Ah yes, we are in Chelsea.