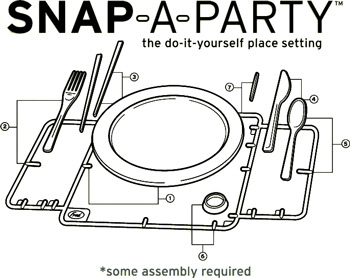 do it yourself
Those who know us are already aware that Barry and I like to eat well. Okay, I know this may sound absurd these days, but we actually dine, at least on most evenings. We often go out to performances and such, so those evening meal times would not seem strange to most Madrileños.
But, for any number of reasons, those hours being one of them, we don't dine often enough with friends. Fortunately I like to cook, I like thinking about and planning meals, and shopping for the food. Most surprising (even to me), I even like cleaning up afterward. All of that can take up a larger part of the day than most people can spare: We know we're lucky we can enjoy the time I have for both of us since I was able to "retire" almost a decade ago. Since I'm also distracted by so many other interests I can't blame my insufficiently-frequent blogging on our eating habits alone, but maybe I can use that connection to help justify this particular post.
We eat very well, meaning we sit down for a leisurely meal and use real napkins. There's great music, amazing conversation and sometimes exceptional (but usually inexpensive) wine. Of course everything in the room has to look really good. Sometimes there are birds singing out in the garden, even very late at night. Wow. That does sound good, and it's only about 6 o'clock right now.
There's no fast or junk food (unless occasionally ordering good pizza or Mexican dishes from trusted neighborhood sources counts), the ingredients vary hugely, and all their sources as natural, organic, seasonal and local as I can find. We don't include meat of any kind very often, and then it's in pretty small amounts. Cooking fairly regularly these days, I find I'm able to incorporate any extra any amounts of fresh ingredients and condiments, and any leftovers, in succeeding meals, so very little is wasted. I'm also getting better at letting what I find in our local Greenmarkets, and even in daily visits to the several decent food stores near our apartment, determine what the evening meal is going to be. I look for sales from meat and fish vendors. I'm improvising more.
I know I'm talking about habits and opportunities which are unimaginable luxuries for most New Yorkers today - and perhaps for most Americans anywhere, even the wealthy. We try to invite friends over as often as we can, but it's never often enough as far as we're concerned. Part of the problem, at least for me, has always been my difficulty in visiting with anyone while I'm busy in a small kitchen not set up so guests could hang out. We tend to concentrate on any number of baked pastas prepared ahead of time when friends sit down with us in our home the first time, but I have to feel that's pretty restrictive in spite of how good those recipes are.
I thought sharing in this space what some of the more successful (and particularly simple and easily-prepared) one-course meals we've enjoyed alone recently might not do any harm, and it could conceivably encourage me to expand my range as host. Of course not every meal's a winner; I jotted these notes down after meals we liked especially over the past month or so:
Saturday, April 12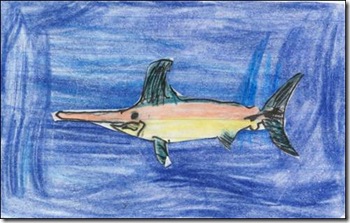 Sicilian-sautéed swordfish steaks
Boiled parslied red new potatoes with olive oil
Grilled ramps
Sicilian Munir Bianco 2006
Thursday, April 17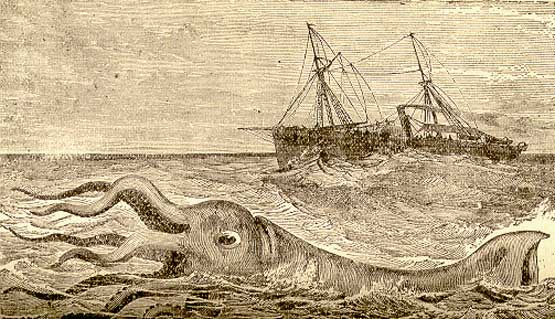 Grilled marjoram-stuffed baby squid with a sauce of lemon, hot chilies and olive oil
Boiled new potatoes with olive oil and thyme
Boiled and sautéed spring green beans from Georgia
Galician Albarino, Rias Baixas Salneval 2006
Friday, May 1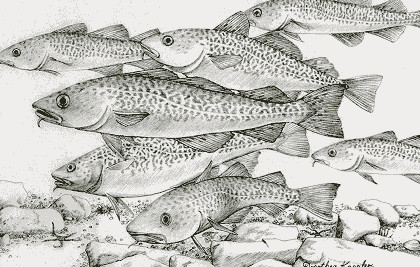 Ligurian baked Cod with potatoes
Grilled spring scallions
Vermentino di Sardegna
Monday, May 6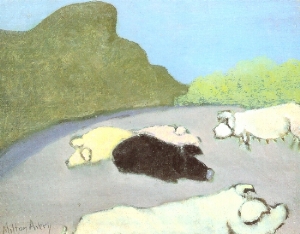 Lemon-and white-wine-braised pork chops,
finished with fingerling potatoes and Marjoram
Grilled spring scallions
Spanish Rueda (Naia)
Sunday, May 18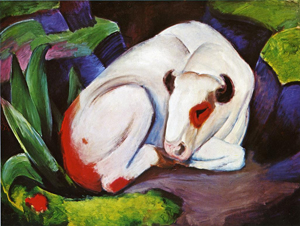 Small marinated eye-of-round steaks
Oven-roasted potato chips (wedges) with rosemary, finished with parsley
Roasted whole carrots, finished with thyme
Cotes du Rhone (Estezargues Grandes Vignes 2006)

Wednesday, May 21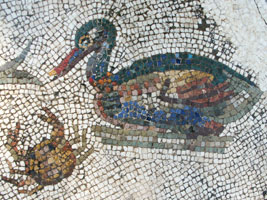 Grilled duck sausages
Rosemary-roasted fingerling potatoes finished with spring garlic
Grilled ramps
Austrian (Burgenland) Blauer Zweigelt Nittnaus 2006
[images, starting at the top, from esterlange; room 9; deep sea news; wildeducation; encore editions; oceansbridge; tunisia info