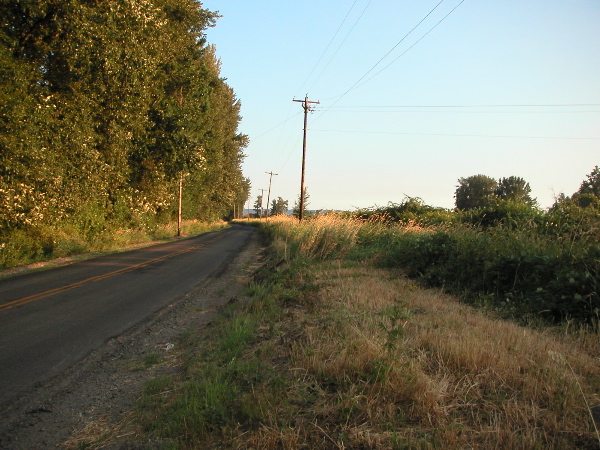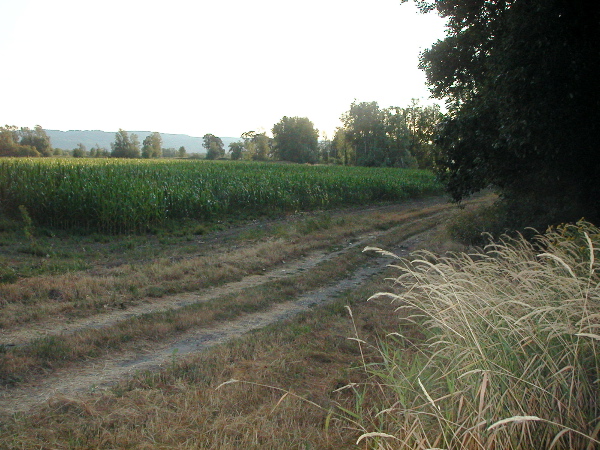 We drove around Sauvie Island this afternoon, just outside the city of Portland. These two photographs are of landscapes approximately two miles from the city limits, and only twelve miles fom the very center of town. They are totally representative of an island which has no gas stations and no visible commercial life outside of its pick-them-yourself farms.
Dreamy. Even Gerhard Richter would be impressed.
Actually, much of the island looks like the kind of arcadia which could have inspired Capability Brown. See Bloggy for more beautiful images.