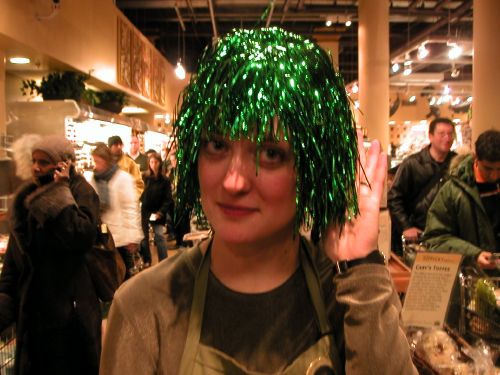 Until this afternoon around 3:30 I still had no image for a New Year's post. Then I spotted Allie helping the harried (actually, sometimes pretty intense, witness the cell phones), last-minute shoppers waiting in the checkout line at the Whole Foods market down the block.
She's very beautiful, and the funny Louise Brooks hat/wig makes her very much a part of the frivolity of the holiday. Still, although I'm probably transferring too much here, especially since she was working and I was shopping on this New Year's Eve, her reluctant smile seems to register a sadness about certain appalling events of 2004 as much as a hope for a far happier 2005.
By midnight tonight may we all be thinking only the good thoughts.
Happy New Year to all!