A few quick shots of four shows enjoyed very recently, the first two in high Chelsea, the last two in lower Williamsburg: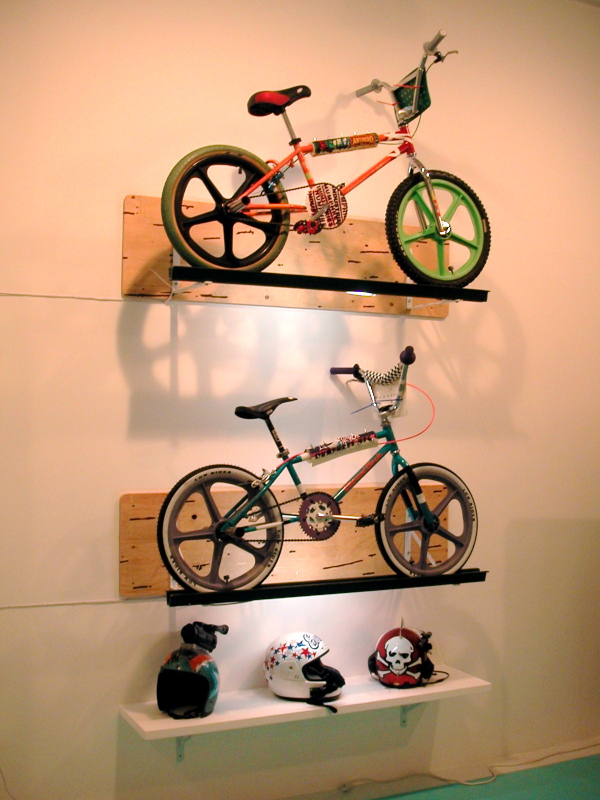 Ryan Humphrey installation view, including (top to bottom, left to right, BMX for Japanese Hipster (Aztec Orange), BMX for Japanese Hipster (cavern Pool Green), Remember, Narrate and See (all 2004)
At Caren Golden Fine Art Ryan Humphrey shows a very personal selection of already playfully-seductive commercial products which he has intensely, even obsessively, individualized. They end up as the things without which the rest of us simply cannot go on. It looks like he started working on this show when he was seven - and I mean that in the best way.
The show has been extended through July 16.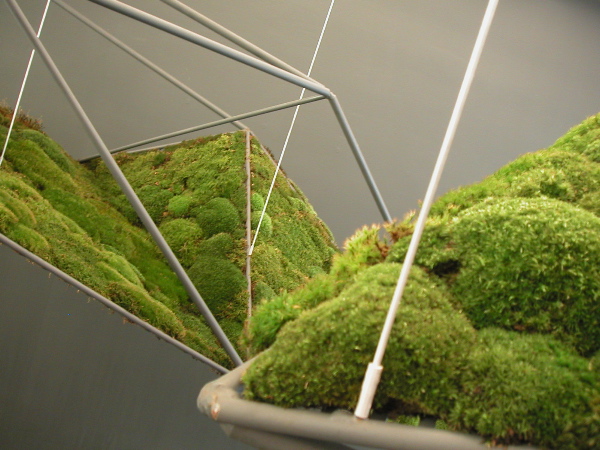 Freecell, installation view
The collaborative Freecell is responsible for what may be both the most charming and most disturbing installation around this month. When you enter a small quiet room at Henry Urbach Architecture you are in a spaceship hovering among an unnatural miniature landscape where impossibly-high real skyscrapers are visible just outside the vessel's large window. The environment is both abstract and, quite literally, very earthy, er . . . mossy. The conceptual implications end up mucking up your head even after you've returned through the air and time lock and travelled back to where you began.
While you are there, don't miss the other side (in both senses) of this brilliant gallery, an elegant show of architectural photographs by Ezra Stoller.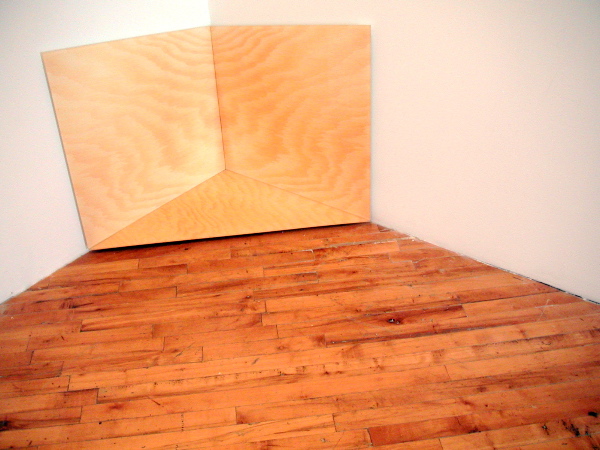 Susan Jennings installation view Wood Corner (2002) c-print, plexi 26-3/4" x 26-3/4" courtesy of Michael Steinberg Fine Art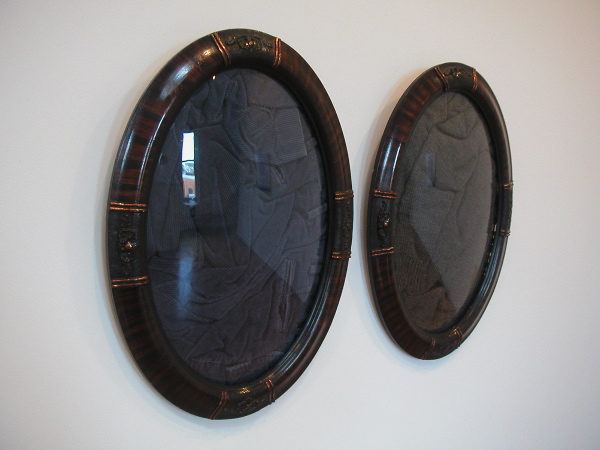 Nancy Shaver The Blue And The Gray (1989) antique frame with found clothing 37-1/4" x 23-1/2 x 3" courtesy of Feature Inc.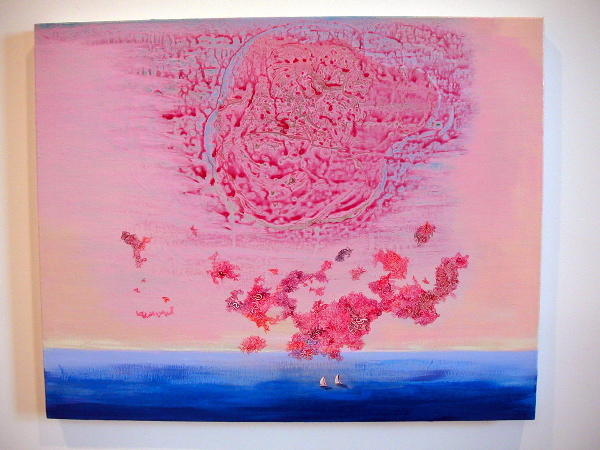 Jennifer Coates Adrift (2004) acrylic on canvas 30" x 24"
Champion Fine Art just took down their "Exhibition #14: Grass and Honey," curated by David Shaw, and it was up to the very high standards of an artist-curated series which began with #20 and which will end as it winds down to #11. The last ten exhibitions will be mounted in Los Angeles - our loss, the Angelenos gain. There were two fine works in this show by Susan Jennings, each photo-based. One jumped into the third dimension, all be it only one plane at a time.
Also within the space through yesterday, the Nancy Shaver and Jennifer Coates pieces were as striking as they are "photogenic" themselves.

William Powhida installation detail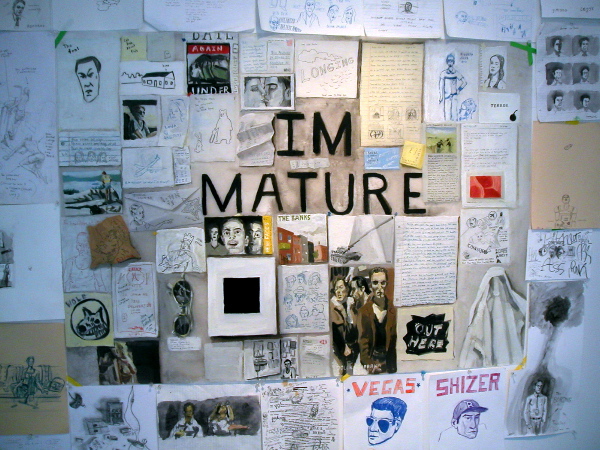 William Powhida installation detail
You've probably seen him everywhere, and you've certainly read his work, now you get to see William Powhida's very personal art at Dam Stuhltrager gallery, on a small corner in Williamsburg, just west of the BQE. The title of the show, "Persona," doesn't begin to suggest how many of his roles you'll find there. The wonderful video in the special "back room" in the middle seems almost to hold it/them together - if only for its (eminently-repeatable) four-minute duration.