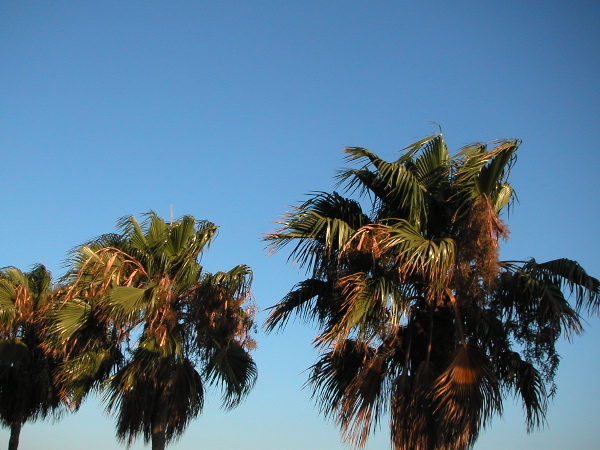 untitled (palms in the blue)
These wonderful creatures could easily turn me into an animist. These palms were waving above the high terrace of the Los Angeles County Museum of Art this afternoon.
But, at least on the surface, the current featured exhibition, "Beyond Geometry: Experiments in Form 1940s−70s," could hardly be more removed from these beautiful sentinals outside. It's a stunning show, even if I somehow missed the argument of its curatorial premise.