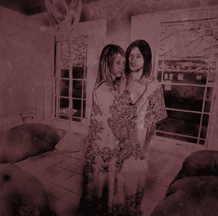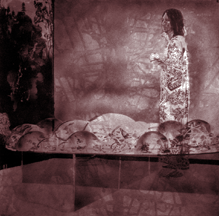 John Waters said recently on Studio 360 that he only buys art that annoys him. It shouldn't surprise his audiences to hear that the outrageous creator of "Pink Flamingos" and "Female Trouble" doesn't want to be surrounded by comfortable work.
I only got the account of his NPR interview secondhand, but I think I understand what he means - or at least I can work with it. I don't buy pretty art myself, and I don't buy art which I pretend to understand or with which I'm totally comfortable.
This is all by way of an introduction to the current installation at Foxy Production. I don't mean to say that David Noonan's show actually annoys me, but I admit that even after seeing all kinds of individual pieces on previous occasions I remain more than a bit baffled by what he's doing. At the same time I'm fascinated. What you'll see on West 27th Street is gorgeous work, but I know there's stuff in there of which I am only dimly aware.
Wait, I think I'm talking about all of the gallery's work as much as I'm talking about the paintings in the current exhibition. It's not just the charm of the two principals which brings me back for every show; it's the heady feeling of not only being exposed to something quite new each time but also of encountering something which may never reveal itself entirely - even if it comes home with you. In a very real way, it always does.
Seriously one of the most interesting shows in Chelsea this month.
[images (paintings produced by diluted bleach applied to black saturated canvas) from Foxy Production]