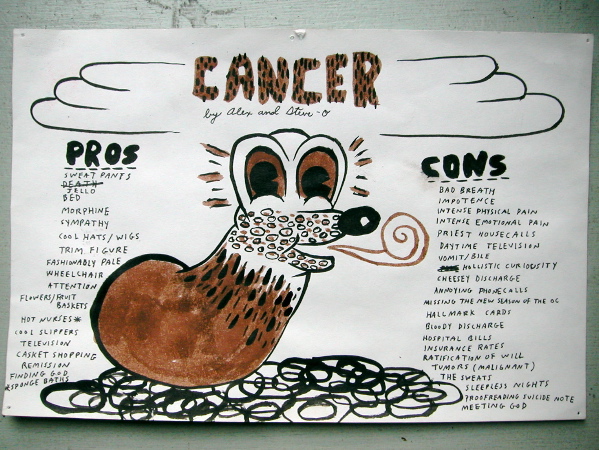 Alex Barry I Wish I Was Sean Landers (2003-2004) ink on paper 4.25" x 5.5"
No, really, I'm fine. In fact, the radiation side effects have nearly disappeared. I just decided I could now share this wonderful little Alex Barry drawing, one of several my partner Barry and I picked up late in June at the TAG Projects show in DUMBO.
The image and its text wouldn't have made much sense on this site before a few weeks ago, when I first wrote about what I did on my summer vacation. I liked the drawing and its wisdom then and I like it even more now, after what we call the recent unpleasantness. I have no idea what inspired the piece. Although it almost surely references some personal experience of the artist, I think its humor will register with most people.
Unfortunately I can't find any links to Barry's other work, but I'm going to try to record and post the really beautiful, much larger drawing he sent to us as a gift, more or less out of the blue. We still haven't even met him, but surely will, and we want to visit the studio where these drawings begin.