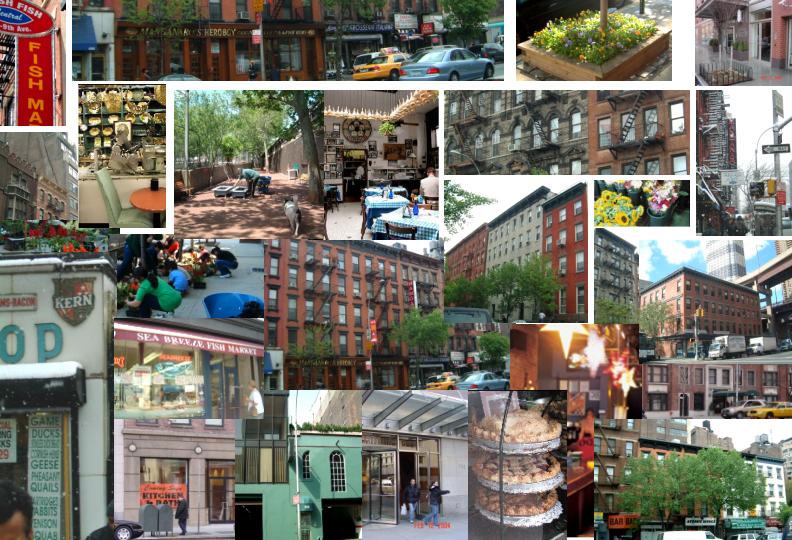 the immediate, threatened neighborhood
As incredible as it may seem to idealistic small-d democrats who, however discouraged by national or state politics, may still think we have a say in what happens to our own city, we do not.
A corporate football stadium is about to be dropped into the middle of Manhattan by interests which are completely dismissive of democratic process. Everything has been decided inside corporate board rooms, the mayor's office and the darker lobbies in Albany. The ordinary people of this city and of the neighborhood it will impact and destroy, the people who will pay - in every conceivable way - for this boondoggle and environmental disaster have been told they have absolutely no say in it. Like so much that impacts New York City even the City Council is powerless to stop it, in spite of the overwhelming numbers of the members who oppose it.
But there may still be a chance to lay down in front of this heavily-bankrolled steamroller if the press can be encouraged to take notice of the strength of the opposition.
Come to the only public hearing scheduled about the Jets stadium, this Thursday afternoon at the Javits Center. The hearing begins at 4:00 at 35th St. and 11th Ave., but it's suggested that people arrive at 3:00 to sign in, meet their neighbors and get a good seat.
The communtiy organization which has been fighting this thing from the beginning, the Hell's Kitchen/Hudson Yards Alliance, promises, "We'll have volunteers at the Javits Center showing everyone where to go; all you need to do is show up, sign in, and speak out against the stadium, or cheer loudly for your neighbors who do."
[image of the neighborhood obtained from Hell's Kitchen/Hudson Yards Alliance]