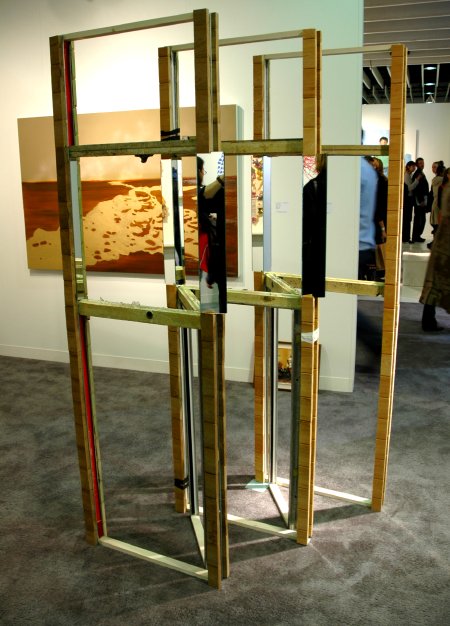 Heather Rowe Untitled (screen #1) 2006 metal studs, wood, tape and glass 42" x 28" x 82" [installation view]
Dynamite. Couldn't walk away. Don't know why. Want to know where it's going now. Can I visit?

Heather Rowe's sculpture in the middle of the D'Amelio Terras booth attracted almost everyone's attention.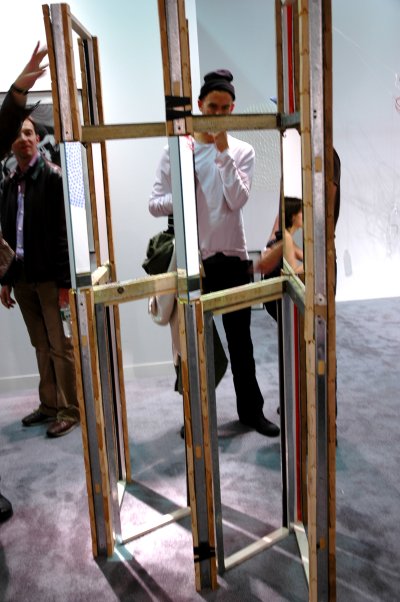 untitled and friends