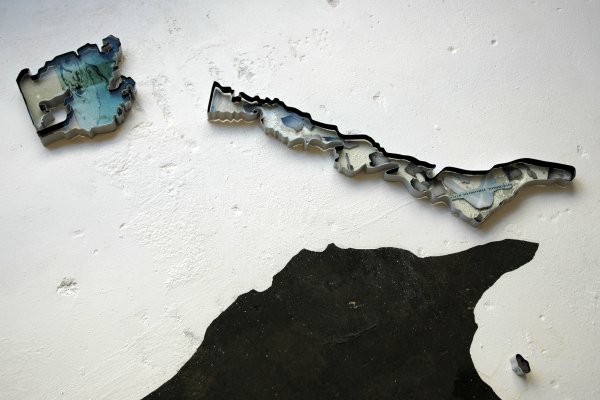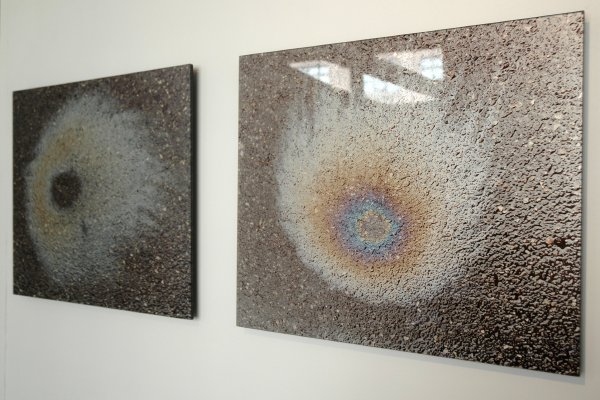 Downtown at the Lower Manhattan Cultural Council artist studio program the New Orleans artist Christy Speakman had installed a number of works relating to environments where materials are in transition, with or without borders. I stopped by on Sunday, the last day of an open studio weekend.
The first image above is only vaguely related to the geography of her native city, but on the top of a painted floor in her studio, which suggests sharp black and white shorelines, she has built diked islands within which cut-out photographs of land- or skyscapes are flooded with clear water.
In the second image, the two photographs mounted to a wall are unmanipulated shots, of rain puddles enriched by errant drops of oil, which Speakman captured on New York City streets.
Thirteen of the fourteen artists transplanted from the Gulf Coast and settled temporarily in LMCC studios will be together in a show at The Bronx River Art Center opening May 12.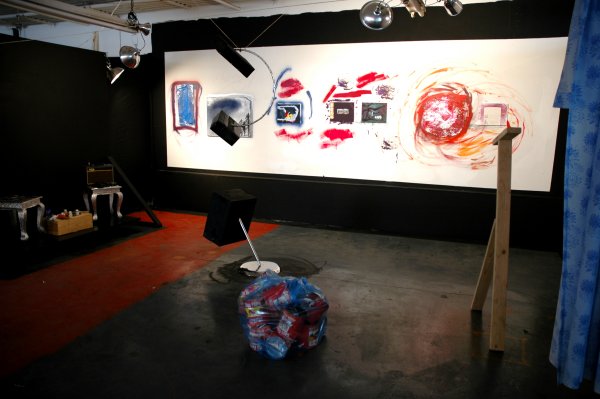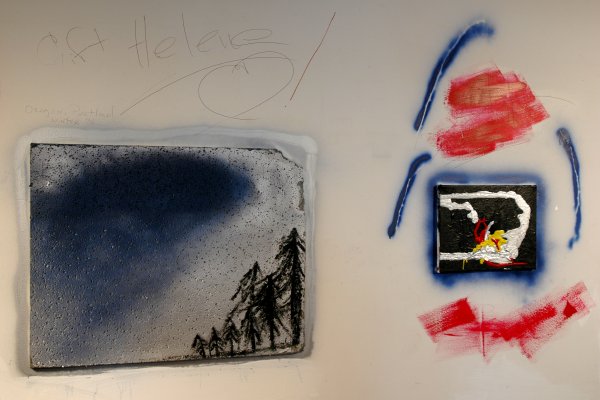 The exception, Bernard Pearce, works as a composer and performer of experimental music rather more than in the visual arts, but I can say that his studio was one of the most interesting spaces I saw Sunday afternoon. A little later in the day I heard him performing in LMCC's 120 Broadway workspace. If he's been doing that at the same time the rest of them have been doing their thing, it must have been a very pleasant few months. No, it's not Dixieland.