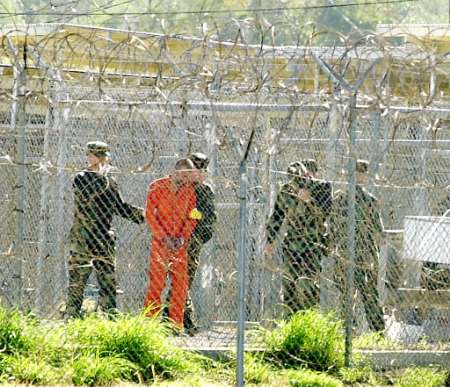 Where is the outrage over Guantanamo, seven months after the election? Why hasn't our political "detainment" camp in Cuba, our festering national disgrace, been shut down yet?
And while I'm on the subject, where is my right to habeas corpus? Where is my right to protection from coercion or torture? Where is my right to privacy? Where is my right to assemble and speak? Where is my country?
Why don't these absolutely fundamental issues even appear to be on the agenda of a newly-ascendant Democratic Congressional caucus?
I'm afraid I may already know the answers to these questions: Its leaders are actually quite content, even happy, with the way things have been arranged by the current regime, since they can now look forward to enjoying the spoils themselves when the Presidency passes to their team twenty months from now.
In 2009 it will become their oil, their war, their empire, their lobby money, their regime, and we may well find that we have only traded one king for another.
If this is a democracy, we're all tyrants - and beasts.
I will probably be repeating this post regularly, since I don't expect things to change soon, if ever.
[image, otherwise unattributed, via salvationinc]