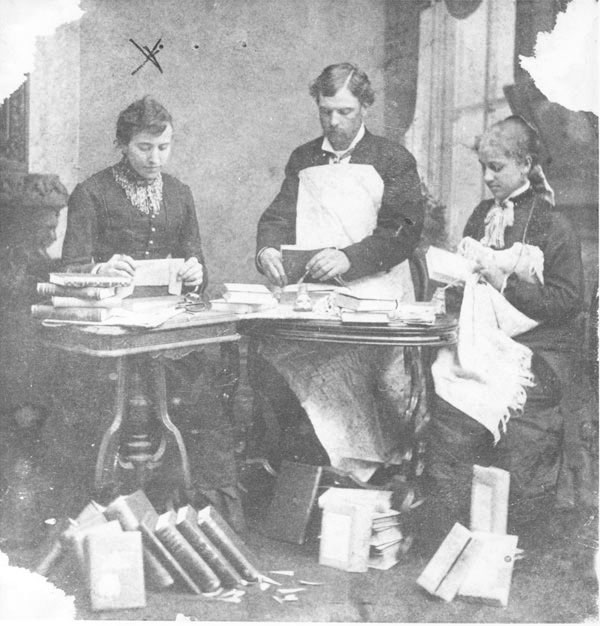 "Del Baldwin, Tence Massey and Anna Pope are preparing library books for circulation."
Barry and I will be participating with Leah Stuhltrager as jurors in a benefit for the Greenpoint branch of the Brooklyn Public Library on Saturday. The event is being organized by Aileen Tat with the generous help of many others, including the artists donating work.
We love Greenpoint, and we love libraries. And I love this photograph.
Barry and I think the three of us will be awarding a prize or prizes to some of the artists represented in the sale. As Barry writes on his own site, "Show up and be shocked to see us outside before 2pm!"
In a totally baffling development which seems designed to frustrate all the volunteers involved in this project, the BPL central marketing department has told us that as bloggers the following information is all we are permitted to post:
The Greenpoint 100: Friends of the Greenpoint Library Artists' Benefit

Saturday, September 15, 2007
11:00 am to 2:30 pm

At the Greenpoint Library
107 Norman Ave. @ Leonard St.
Brooklyn, NY 11222

For more information please call the library at 718-349-8504 or
email [email protected]
[1878 image by unknown photographer, along with supplied caption, from wichitaphotos.org]